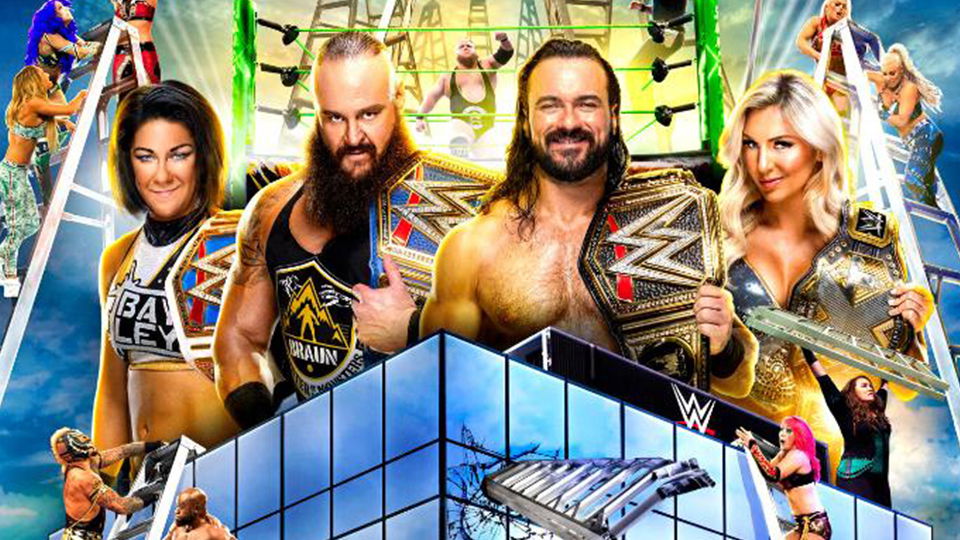 WWE announced today on SmackDown that the Money in the Bank Ladder Matches will be held at Titan Tower. Not just that, but the matches will feature special rules.
The match will begin with all the wrestlers on the ground floor of WWE Headquarters and the briefcase will be hanging on the roof of the building. The wrestlers will then have to climb to the top of the building to win the match.
BREAKING: WWE Superstars will climb the corporate ladder at #MITB!

The match begins on the ground floor of WWE Headquarters but the briefcases will be hanging all the way up on the roof of the corporate tower! https://t.co/iGoIUggwzo pic.twitter.com/TqawawkBXs

— WWE (@WWE) April 18, 2020
This will be the most different match in the history of the stipulation, by far. It was announced earlier today that portions of the pay per view would be filmed at Titan Tower but we did not know how much. Now, we know the details.
It remains to be seen whether the rest of the show will air from the building as well. The only other match announced for the show is currently Braun Strowman vs. Bray Wyatt for the WWE Universal Championship.
Meanwhile, Asuka, Nia Jax, Shayna Baszler, and Dana Brooke have all qualified for the women's match, while Daniel Bryan has qualified for the men's match.
The show will take place on May 10.
What do you think of these new Money in the Bank rules? Let us know on Twitter!