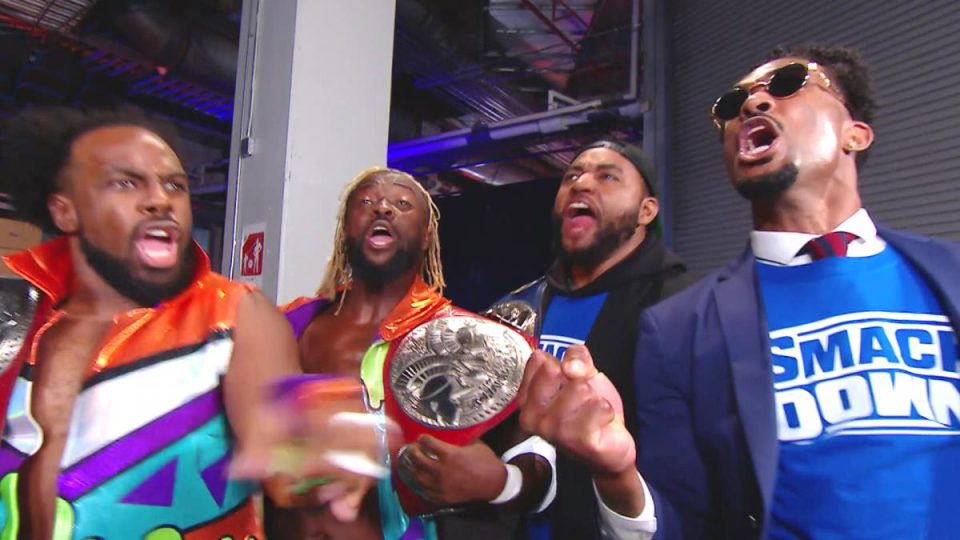 Many fans and critics alike have noted that the Street Profits and the New Day swapping the Raw and SmackDown Tag Team Championships didn't make sense. Considering they are not supposed to be interchangeable and have two different lineages, to simply trade them irked some people. Just don't tell Montez Ford that.
Ford recently spoke with Sportskeeda about the angle where he defended the decision. He compared it to the famous Andre the Giant and Ted DiBiase angle from 1988. Here is the quote:
"People would say, 'Well you know, that doesn't make any sense and this and that and the third.' And I was like, 'Well, how do they think Ted DiBiase became the WWE Champion?' Like, Andre the Giant won and he surrendered the title. That's just as much as swap as it is our Tag Team Titles."
In all fairness, this is a particularly bad example. Ted DiBiase did not become WWE Champion and is not recognized as such because the storyline was that you cannot simply do a title swap. This is what caused the title to be held up in the WrestleMania IV tournament, won by Randy Savage.
In some ways, Montez Ford just proved fans' point with his defense.
What are your thoughts on the above story? Let us know in the comments on Twitter or Facebook.