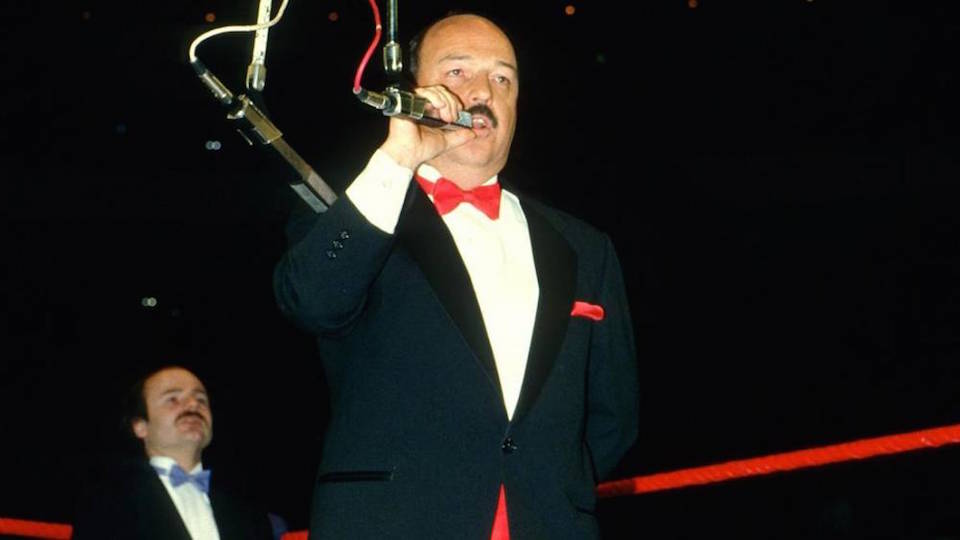 Todd Okerlund, son of recently passed WWE legend 'Mean' Gene Okerlund, spoke with TMZ about his father for the first time since his passing early Wednesday morning. Todd shed some light on what may have been a possible cause of death for the WWE Hall of Famer.
'Mean' Gene, who was already in frail health, suffered a fall in December from which he suffered several broken ribs. He was treated at a local hospital in Sarasota, Florida. That fall started a downward trajectory in Okerlund's health. Just 4 days before his passing Gene was admitted to a nursing home. He reported trouble breathing the night before his passing, and was rushed to a nearby hospital. Doctors were unable to save the legendary announcer.
Todd told TMZ that the family was touched by the outpouring of support for his father, and that Gene loved his career in the wrestling business and would have done it for free.
WrestleTalk continues to send our well wishes to the Okerlund family during this time.