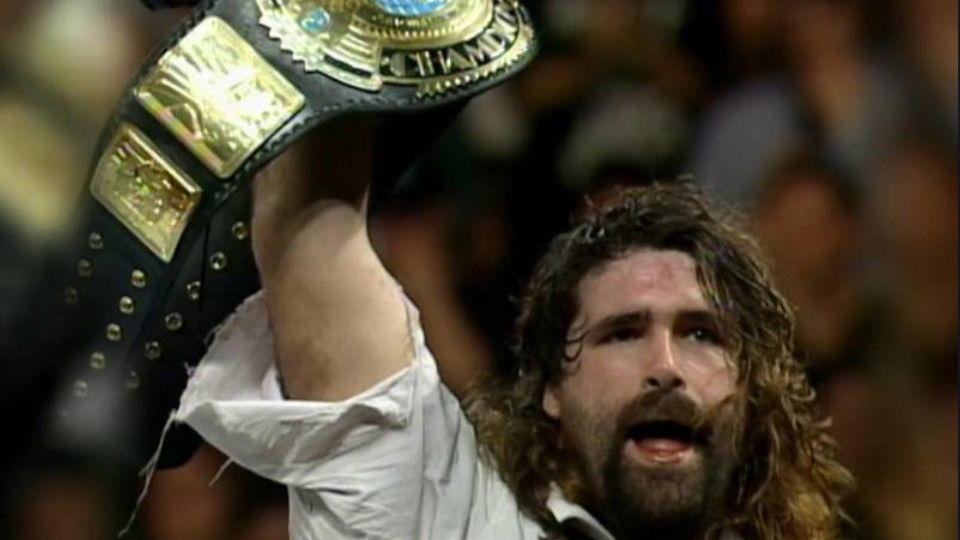 WWE revealed last night during the Money In The Bank pay-per-view that Hall of Famer Mick Foley will be appearing live on tonight's Raw show to unveil WWE's newest championship belt. This will be the 18th active championship belt in WWE, NXT and NXT UK.
TOMORROW NIGHT: @RealMickFoley will announce the @WWE's NEWEST championship LIVE on Monday Night #RAW! #MITB pic.twitter.com/FSlyQj8H1G

— WWE (@WWE) May 20, 2019
With Foley's association with ECW and hardcore matches, many people have speculated that he could appear on the show to reintroduce the Hardcore Championship. Others have suggested that the belt could be some sort of Legends Championship, with the inaugural champion being the winner of the Goldberg vs. Undertaker match in Saudi Arabia.
However, the ever-reliable WrestleVotes has said that his sources within the company have told him the new championship Mick will be introducing is not a legends or a hardcore belt.
Lots of rumors surrounding the new championship Mick Foley is introducing. Source says it's not a Legends belt in anyway & not connected to Saudi Arabia. It's not "hardcore" either, although it's going to play off the rule where the title can be defended anywhere at anytime.

— WrestleVotes (@WrestleVotes) May 20, 2019
However, his sources have revealed that the belt will have one of the same rules as the hardcore championship in the sense that it "can be defended anywhere at anytime". This could perhaps be part of WWE's strategy to draw viewers to the content on their social media channels, with the possibility of matches being streamed online and on the WWE Network at any time of the day.