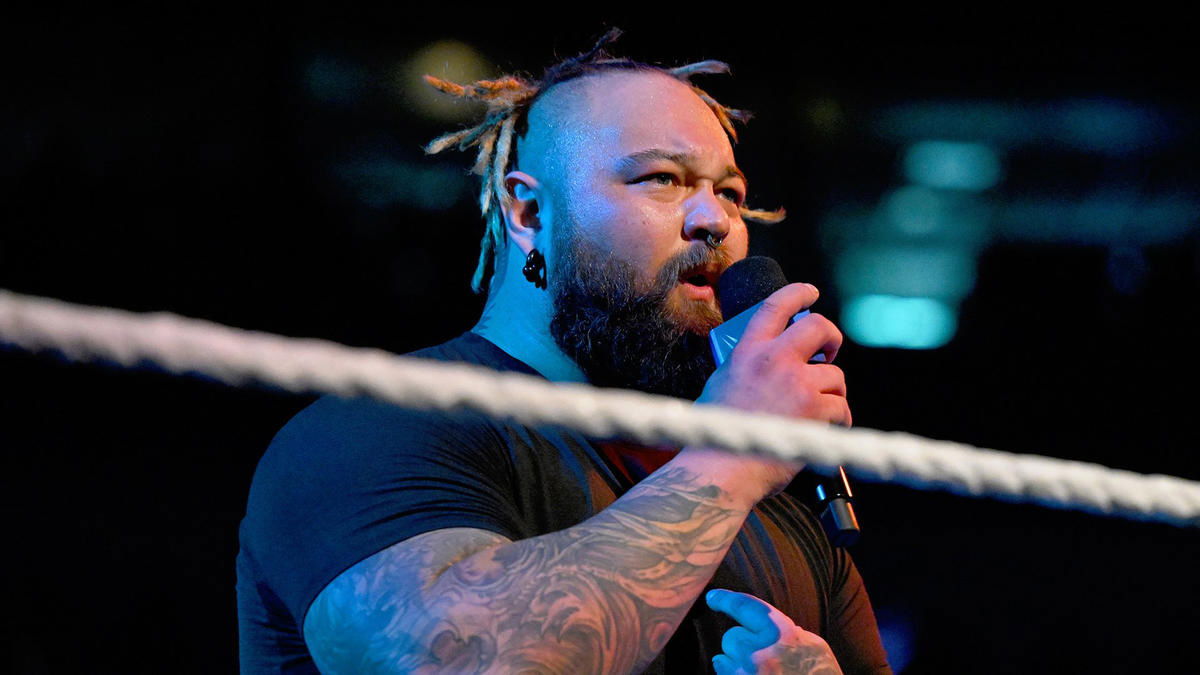 With the tragic news of the passing of Windham Rotunda, known to fans by ring name Bray Wyatt, tributes have emerged from fellow stars.
With many taking to Twitter to share their sentiments, the top stars of the professional wrestling industry echoed fans' shock, grief and loss.
Alexa Bliss wrote:
"I'm just in shock. Extremely heart broken And at a loss for words. What I can say is what an amazing human being Windham is. An Amazing & kind friend. one of the most creative minds to ever walk this earth. Windham, you've brought so much joy and happiness to everyone around you. It's going to take me some time to really process this. Sending my love to the Rotunda Family, Jojo & their babies. We love you Windham 🖤"
Cody Rhodes wrote:
"Power and endless love to your family. Rest Cowboy"
Amanda Huber, the widow of Brodie Lee/Jon Huber, who was in the Wyatt Family faction with Bray during his time in WWE as Luke Harper, wrote:
"I have no words.
"I'm devastated.
"💔🐊"
Baron Corbin wrote:
"I'm trying to process this and can't
"Windham was a friend
"I feel for his wife, his beautiful children, his parents, his brother, his sister and everyone else who knew what a incredible person he was."
Dwayne 'The Rock' Johnson wrote:
"I'm heartbroken over the news of Bray Wyatt's passing. Always had tremendous respect and love for him and the Rotunda family. Loved his presence, promos, in ring work and connection with @wwe universe.
"Very unique, cool and rare character, which is hard to create in our crazy world of pro wrestling. Still processing losing the goat, Terry Funk yesterday and now Bray today.
"My love, light, strength & mana to the Rotunda family and Funk family during this tough, heartbreaking time. As always, 'thank you for the house' #ohana
Matt Hardy wrote:
"Absolutely shattered to learn that my friend, Windham Rotunda, has passed away. It's devastating to think he left us at only 36 years young. My condolences go out to his family, wife & children. I'm so sorry, my compeer. Miss you already."
Nikki Cross wrote:
"My deepest condolences to his family, I'm so sorry.
Absolutely heartbreaking
"There are no words.
"I wish so much, with every fibre in my body, this wasn't true
"My heart aches for his family"
Titus O'Neil wrote:
"Heartbroken is an understatement to my feelings at the moment about this news. Windham was the consummate professional, the Ultimate Teammate and a Wonderful Father, Husband, Brother, Friend and son. Always brought smiles. Me and my Family send our Condolences & Support❤️🙏🏿"
NXT star Ivy Nile wrote:
"Heartbreaking 😔💔 prayers for his family."
TJ Wilson wrote:
"RIP Bray-
"You will be very missed my friend. You always brought the locker room many many laughs. I'm grateful for so many special moments we shared at my ring this past year. I can't believe this. The world only saw a glimpse of your creativity. This loss is immeasurable."
Johnny Gargano wrote:
"I'm absolutely stunned. Bray was a once in a generation storyteller and just an amazing human being. He was always so incredibly kind and welcoming. My thoughts and prayers go out to his friends and family."
Cedric Alexander wrote:
"Every time I was able to share a locker room with Bray Wyatt was a pleasure. Always willing to give advice or just shoot the breeze and tell fun stories on the road.
"My and family and I send out our prayers to the Rotunda family
"Rest In Peace Wyndham #BrayWyatt"
Cathy Kelley wrote:
"absolutely gutted and so completely heartbroken for his family right now. rest easy Bray"
Pat McAfee wrote:
"Damn man.. Rest Easy Bray Wyatt"
Will Ospreay wrote:
"Devastated RIP Bray Wyatt"
Frankie Kazarian wrote:
"Rest in peace Windham Rotunda/Bray Wyatt. My god…I'm so sorry. My thoughts are with his family and children…..I have nothing else right now. Godspeed to you my friend."
Dustin Rhodes wrote:
"Horrible. So sad hearing the news of Bray. Fucking terrible. I am praying for you Mike, Stephanie, Mika and Taylor. Love you guys. So sad. #RIPBray"
"Just no f**king words. I love you Bray. I was like an uncle to them boys. I hate fucking death."
Former WWE star Summer Rae wrote:
"In FCW Windham gave me a list of movies & documentaries to watch & pitch from. He wanted me to be in the family. I think he believed in me more than I did in myself at that time. I learned so much from him creatively but he was just a good good human. ❤️💔 So smart.This is so sad"
And the former Enzo Amore wrote:
"May you make it to heaven a half an hour before the devil knows.
"Love ya hoot. 🙏🏼"
Earlier, Sean Ross Sapp of Fightful reported:
I was given permission to reveal that earlier this year Windham Rotunda (Bray Wyatt) got COVID that exacerbated a heart issues.
There was a lot of positive progress towards a return and his recovery. Unfortunately today he suffered a heart attack and passed away.
WWE posted the following statement on its website:
WWE is saddened to learn that Windham Rotunda, also known as Bray Wyatt, passed away on Thursday, Aug. 24, at age 36.
Known for his captivating performances and incredible in-ring presence, Wyatt was a defining Superstar of his generation and accomplished many feats in WWE, including becoming WWE Champion in 2017.
From his leadership of The Wyatt Family alongside Luke Harper, Erick Rowan, and Braun Strowman to his enthralling time as "The Fiend," Wyatt embarked on an incredible career and saw several iconic rivalries with Superstars such as John Cena, Randy Orton and The Undertaker.
WWE extends its condolences to Rotunda's family, friends and fans.
WWE has added the following note to the item descriptions for Wyatt merch on the WWE Shop website:
In the wake of Bray Wyatt's death, WWE will donate all net proceeds to support JoJo Offerman and his children.
You can find said merch at this link.
I'm just in shock. Extremely heart broken And at a loss for words. What I can say is what an amazing human being Windham is. An Amazing & kind friend. one of the most creative minds to ever walk this earth. Windham, you've brought so much joy and happiness to everyone around you.… pic.twitter.com/QELzyKKkNI

— Lexi (Kaufman) Cabrera (@AlexaBliss_WWE) August 24, 2023
Power and endless love to your family

Rest Cowboy pic.twitter.com/URY6zvZqBq

— Cody Rhodes (@CodyRhodes) August 24, 2023
I have no words.

I'm devastated.

— Amanda (@MandaLHuber) August 24, 2023
Im heartbroken over the news of Bray Wyatt's passing. Always had tremendous respect and love for him and the Rotunda family. Loved his presence, promos, in ring work and connection with @wwe universe.
Very unique, cool and rare character, which is hard to create in our crazy… pic.twitter.com/i9zlbJIOL3

— Dwayne Johnson (@TheRock) August 24, 2023
Absolutely shattered to learn that my friend, Windham Rotunda, has passed away. It's devastating to think he left us at only 36 years young. My condolences go out to his family, wife & children. I'm so sorry, my compeer. Miss you already. pic.twitter.com/AVNuOTjdsx

— MATT HARDY (@MATTHARDYBRAND) August 24, 2023
May you make it to heaven a half an hour before the devil knows.

Love ya hoot. 🙏🏼 pic.twitter.com/lcnGpBRYYs

— REAL1 (FKA Enzo Amore) (@real1) August 24, 2023