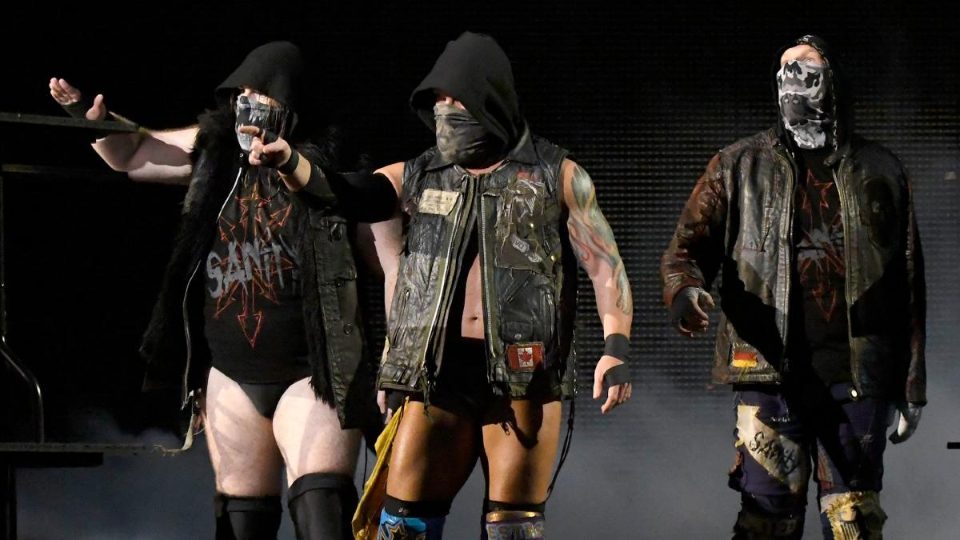 Down in NXT, SAnitY, the faction comprising of Eric Young, Killian Dain, Alexander Wolfe & Nikki Cross, was a force to be reckoned with. You would not know that if you didn't watch the black and yellow brand though.
Since debuting on SmackDown Live in mid-June 2018 – yes, JUNE – the group has done next to nothing besides dropping Nikki Cross (for the time being) and beating the New Day on the Extreme Rules Kickoff Show. That win was immediately nulled, however, when the group then lost to the five-time tag champs in the first round of a tournament to decide new number one contenders to the WWE SmackDown Tag Team Championships.
Since then, not much has been seen of the trio with their last TV appearance taking place on the December 18 edition of SmackDown Live where they once again lost alongside Sheamus and Cesaro to the Usos and Luke Gallows & Karl Anderson.
With their potential and prestige all but dead at the hands of WWE's creative team and a viable option to jump ship rising in the fledgling AEW promotion, several members have expressed their frustrations on Twitter.
https://twitter.com/KillianDain/status/1090450934021251079
Sick of this https://t.co/srDbKxMtJJ

— Axel_A X E M A N_Tischer (@axeman3016) January 30, 2019
There is no word yet from Eric Young or Nikki Cross but if nothing changes in the near future regarding the faction and tag team wrestling in general, the question will be raised as to whether Dean Ambrose and Hideo Itami will be the only members of the WWE roster taking their chances elsewhere.