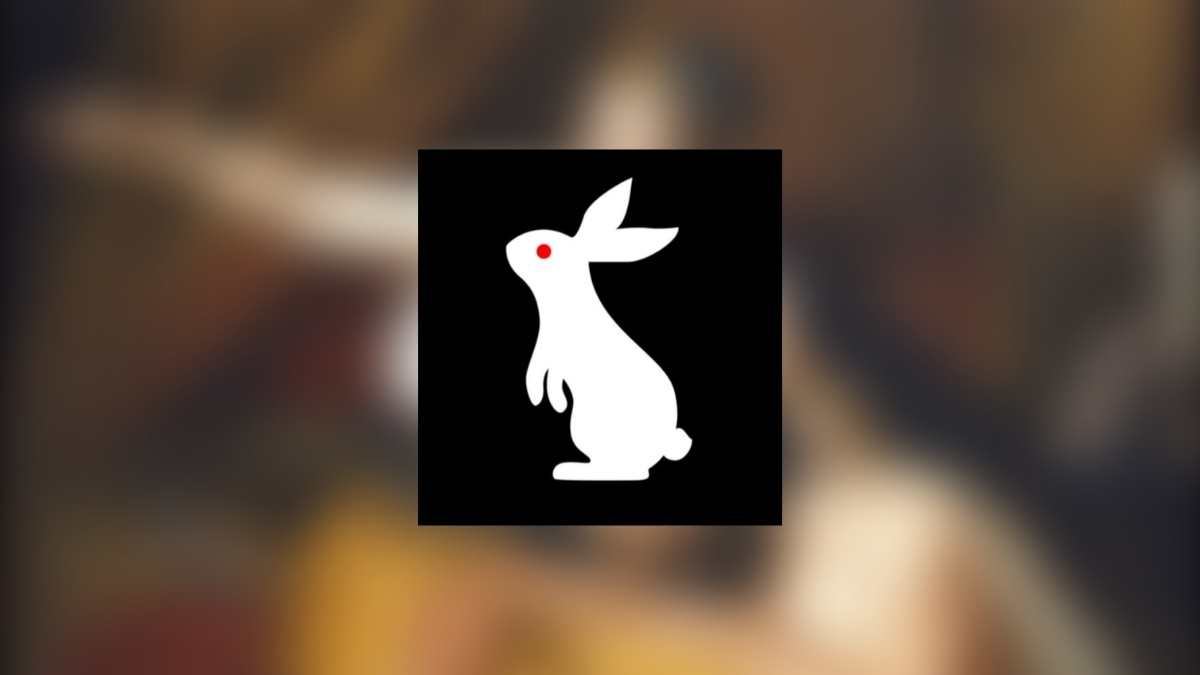 Update: There was also a clue via fan sign again in the crowd during Solo Sikoa vs. Angelo Dawkins which you can read about by clicking here. 
On tonight's edition of WWE Raw (October 3) the White Rabbit mystery continued as another QR Code was revealed.
This time, the QR code flashed on the screen after a period of grey haze over the screen as Candice LeRae walked up to Bianca Belair, Asuka and Alexa Bliss.
The QR code was accompanied by the sound from the earlier White Rabbit game as a reminder to fans to clue in!
When fans follow the QR code, they were taken to this website which features a classic piece of art (Samson and Delilah) similar to another depicting the same Biblical scene posted by Windham Rotunda himself back in April 2021 after he was betrayed at WrestleMania 37 by Alexa Bliss.
There is also the text 399012N 751720W as well as a lower red bar which appears to be a cipher and then another cryptic blue Magic Eye image.
According to WWE analyst Ryan Satin on Twitter, if you put the Magic Eye code into a Base64 decoder, which is like binary to text encoding, it translates to: "10822", the date of the next WWE premium live event, Extreme Rules.
The coordinates lead to the Wells Fargo Center in Philadelphia, PA the location of Extreme Rules.
The title of the page reads a binary that reads "GACY" interestingly, in a similar vein to past potential red herrings or foreshadowing?
Getting in on the White Rabbit mystery, Kyle Scarborough on Twitter, an artist who has worked with Rotunda and has been posting throughout the mystery, interesting posted an artistic rendering of Alexa Bliss along with the caption, Prv 19.5 in an apparent Biblical reference to the Proverbs 19:5 statement:
"A false witness will not go unpunished,
And he who speaks lies will not escape."
Stay tuned for more updates as Twitter detectives work on the red cipher, the numbers, and more!
Thanks to Leo2k who has already clued us into one solution to the cipher appearing in red has now been discovered now to be the Yautja language from the Predator movies.
@WrestleTalk_TV the new teaser translates "Before me things created were none, save things
Eternal, and eternal I endure." Full "Before me things created were none, save things
Eternal, and eternal I endure.
All hope abandon, ye who enter here." Last line look familiar to you? pic.twitter.com/Tmkfy0o7aP

— Leo2k (@the_leo2k) October 4, 2022
So the White Rabbit QR code on #WWERaw this week leads to an image with one side shown on mobile and another on desktop for me.

That gives the URL to this site: https://t.co/F8ju3FyfBM pic.twitter.com/y3vMNhwevP

— Ryan Satin (@ryansatin) October 4, 2022
The image is of Samson and Delilah. It's a story where Samson is betrayed by Delilah to his enemies. This could be in relation to Alexa Bliss betraying Bray Wyatt. As he did tweet that out following Mania last year. pic.twitter.com/fcqs0ifVhm

— -_• Cal 🎄 (@ShinyCalKicks) October 4, 2022
Check out WrestleShop.com for all your favorite WrestleTalk merch, the WrestleTalk Magazine, wrestling shirts for grown-ups, and more!