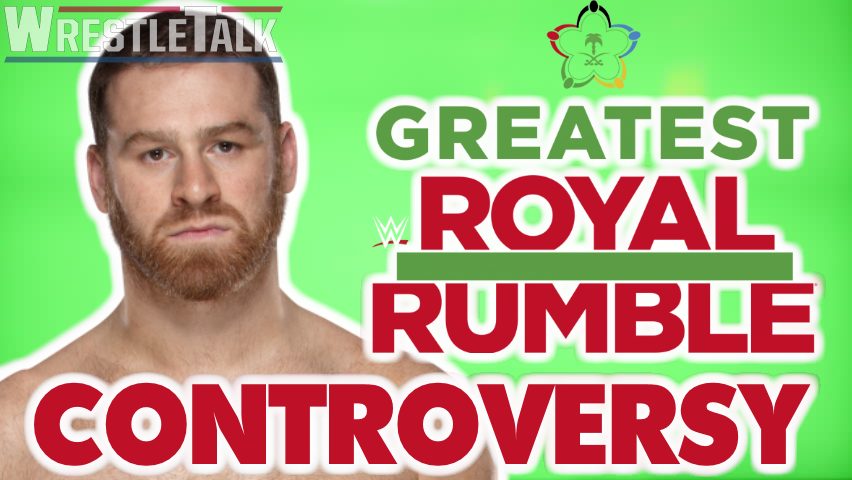 Well, I think we can all agree that WWE's Greatest Royal Rumble show wasn't nearly as exciting as we were led to believe.
Featuring unexciting matches, zero title changes (apart from the one we were guaranteed) and Braun Strowman winning the ugliest belt in WWE history (seriously, green leather?), the Greatest Royal Rumble was nothing more than an expensive televised house show with pyro.
However, despite no real newsworthy events taking place on the show itself, the show has been wrought with controversy right from the get-go.
First, there was the extremely controversial decision forced upon WWE to not have any women feature on the show (in Saudi Arabia, women are prohibited from taking part in sports) and now more controversy has surfaced surrounding one notable absentee from the event.
Raw's Sami Zayn did not appear on Friday's show, despite being a high-profile name in the company. Wrestling journalist, Brad Shepherd, theorized that this was because Sami is of Syrian-Muslim descent and that Syria and Saudi Arabia have had a strained relationship.
Whilst it was originally assumed that Sami refused to participate in the show by choice – WWE allowed any performers who objected to the show to not perform – it has now surfaced that Sami was actually banned from performing by WWE themselves, out of "respect" to Saudi customs.
The company released a statement to the Wrestling Observer, saying that –
"WWE is committed to embracing individuals from all backgrounds while respecting local customs and cultural differences around the world."
The situation regarding Sami is another PR nightmare for WWE to have to deal with regarding this event.
Between this and the exclusion of women from the show, WWE have got a lot of questions to answer following their involvement with Saudi Arabia, questions that might severely impact their relationship with the country going forward.
Saying that, WWE reportedly got paid upwards of $100 million for this event and when you've got that much money, you can get asked any question you like.
What do you think about the Sami Zayn Greatest Royal Rumble controversy? Do you think WWE should have gone through with this problematic show? Who thinks WWE missed a trick by not having Sami enter the Rumble match as El Generico? Let us know.