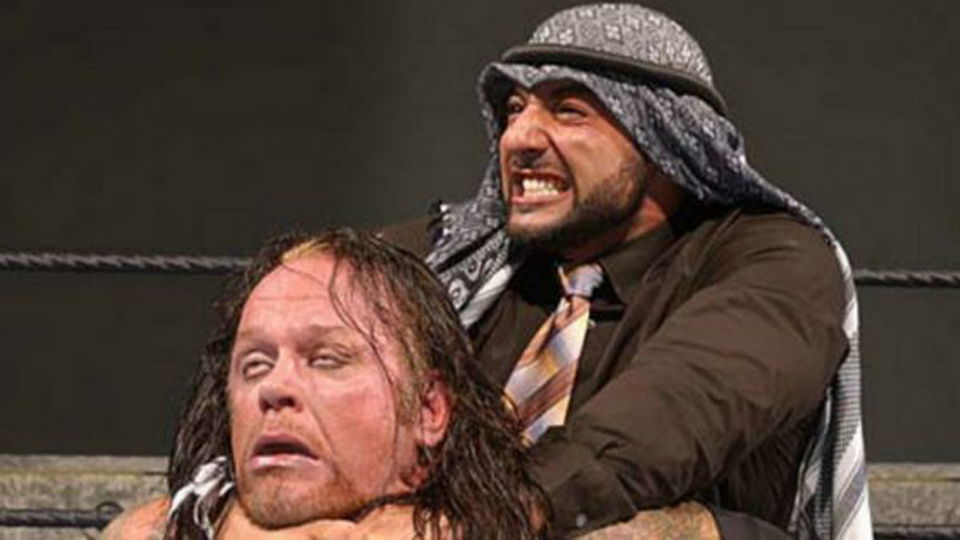 Muhammad Hassan is one of the most controversial names in WWE history, and he's recently spoken about his divisive character.
The Hassan character was an Arab-American who wanted rid of all the stereotypes that had become more prevalent following 9/11.
However, the presentation of the character quickly became rather insensitive, and in 2005 was dropped from TV following the London bombings.
Speaking with Chris Van Vliet, Muhammad Hassan discussed his character, and whether he'd have been able to pull it off in today's day and age, saying:
"I don't think I could. I know there's been some different versions of the character, but I don't think I could. I don't think the character could be done the way that it was done 15 years ago, I think it was insensitive. It became very insensitive towards Muslim Americans and Arab Americans people. The way the character changed from being this Arab American who was upset at the unjust treatment of his people to a more radicalized Arab and Muslim young man who was lashing out violently, I don't think it would be appropriate at this time or be fair to portray any Arab American or Muslim American in that way. I don't think the character would work in that capacity. Some version of that, maybe, but not that version."
Transcription via Fightful