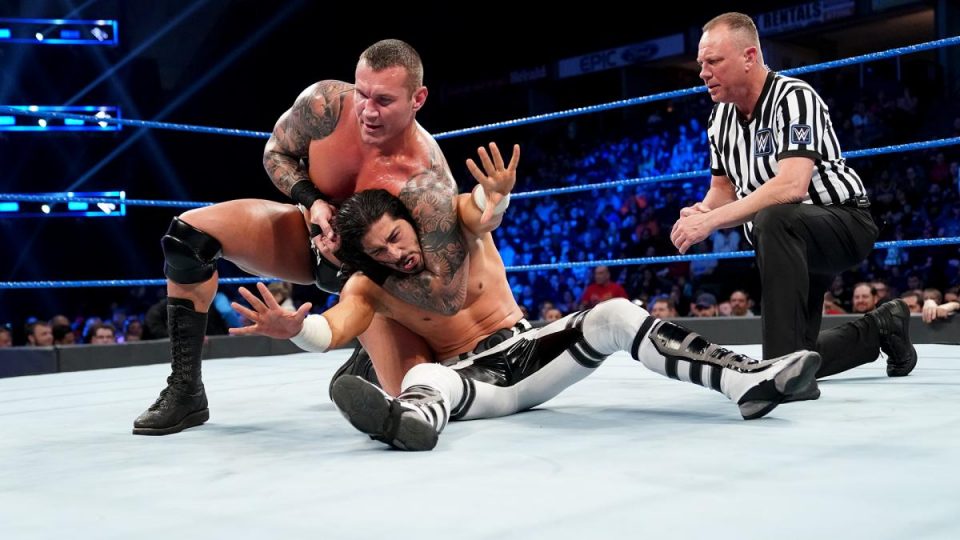 Wrestling hurts a lot of the time, particularly if you have eyes, are called Mustafa Ali, and are in a match on SmackDown Live against Randy Orton.
Unfortunately for Mustafa Ali, he does have eyes, is called that, and he did have a match with Randy Orton on SmackDown Live last night.
Hopefully he's gonna be OK and not any kind of doubt for Elimination chamber next weekend. He looks happy enough about it anyway.