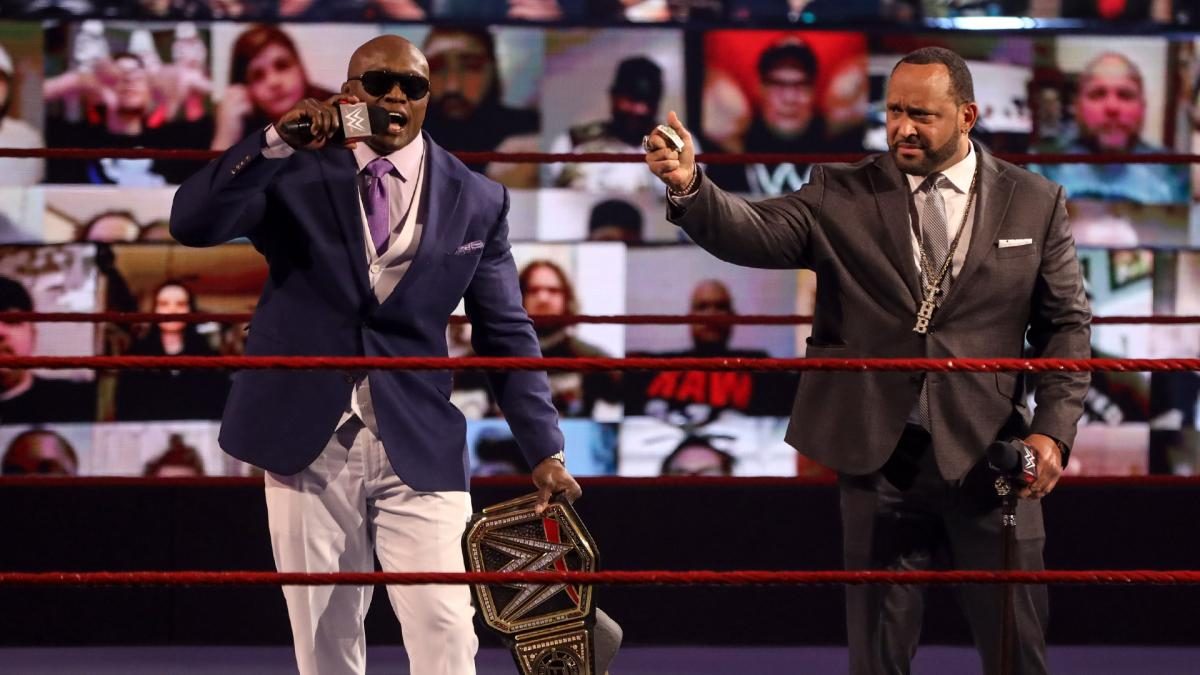 Current WWE Raw star MVP has opened up about his return to WWE last year and nearly retiring from pro-wrestling.
MVP's return was originally supposed to be a one-off for the Royal Rumble, then he wrestled Rey Mysterio on the Raw after, which was also supposed to be his last match, but then he stuck around and frankly WWE has been better for it.
Becoming the manager of Bobby Lashley and leading him to the WWE Championship was something that nearly never happened. Speaking on After The Bell, MVP said:
"I never really saw myself as a producer but there were times when I thought after my in-ring career perhaps I could go into being a commentator or coming back as a General Manager. This role that I stepped into was nothing that I ever planned, nothing I ever dreamed about or thought about but it fits like a glove. Organic is the word I keep using because it's so natural. I really like the role that I'm playing now.

"The age I am now, I recall when I started in WWE some of the guys that I worked with that were around my age at that time. Now I'm realistically a mentor to a lot of young guys, I didn't even think about it that way, I'm just being me and paying it forward but other guys have mentioned it because I want to see everybody do better. It was cool when the OGs from my era taught me the business and gave me the game so now when I have the opportunity to work with a guy like Apollo Crews and help him improve, Cedric Alexander, Ali, a number of young guys ask me about advice. That's the role I'm in now for real, it feels good, I'm comfortable with it.

"I had every intention of retiring. While I've had the honor and the pleasure of being in a few WrestleManias, I never thought I'd be in a WrestleMania again. I just thought okay that was cool, I never thought at any point thought that I would ever be in another WrestleMania let alone walking out as a representative of the WWE Champion. To be back in the role of talent at a WrestleMania in itself is exhilarating, to be at this WrestleMania, the first one with a crowd in over a year because of the pandemic and then to walk out with one of my best friends and business partners, from a year ago to now this journey we've made together, it was emotional on that level.

"That energy was unreal, that passion it's almost tangible, it's unbelievable. To go from being at the Performance Center, essentially working in an empty warehouse, to go from that to the ThunderDome to actually being in front of a crowd at WrestleMania, is almost indescribable."
MVP hasn't wrestled since February as he suffered a knee injury during a six-man tag team match on Raw.
He's tried a number of different treatments for the injury and is hoping to not have to undergo surgery.
Quotes via Wrestling Inc
What are your thoughts on the above story? Let us know in the comments on Twitter or Facebook.