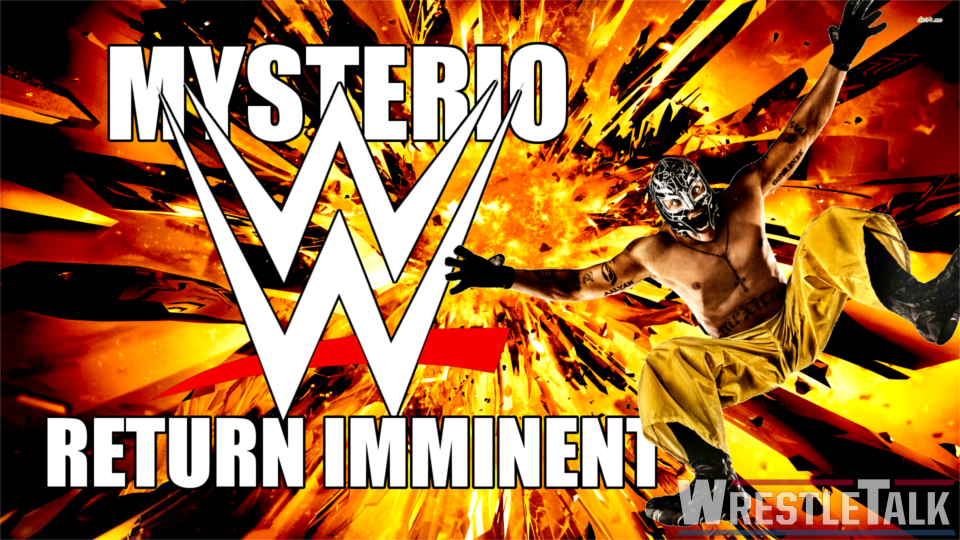 Yesterday, Rey Mysterio was honored by his home city of San Diego, California. A ceremony took place at the local City Council building, where the masked sensation made a special appearance. During his "Rey Mysterio Day" press conference, the former WWE Champion dropped a bombshell about his wrestling future.
The 43-year-old luchador revealed he is working on a return to Vince McMahon's company, in the near future. According to Lucha Central, Mysterio and WWE are currently negotiating a three-year deal.
"I'm actually getting ready to go back to possibly a WWE contract, so – we're talking about another three years if my body hangs tight and holds on." – Rey Mysterio (h/t Cageside Seats)
This comes as no surprise, as Rey has appeared for the company twice this year and the rumor mill has been swirling about a full-time return ever since. What is interesting, is his current booking schedule. He's slated to appear at All In and is expected to compete at future New Japan Pro Wrestling dates. However, Mysterio cleared up the possible conflict with the following:
"There is more dates scheduled for New Japan, but if the contract ends up being in the right form or terms for a return in WWE, then that's what it will be."
Are you hopeful for a WWE return for Rey Mysterio? Let us know in the comments or get in touch with us on Twitter.