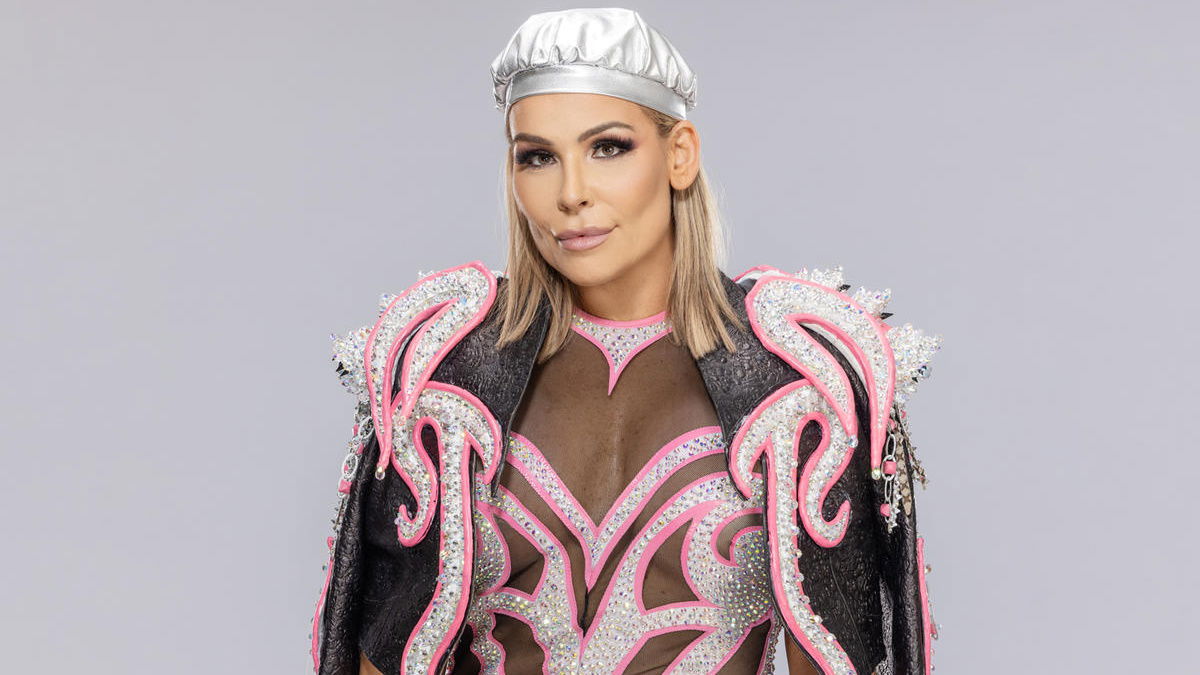 Natalya has called a feud her favorite part of 2022.
Natalya is one of the longest tenured women's wrestlers in WWE history, holding plenty of accolades for her longevity with the company.
Her current role is mostly that of a veteran who wrestles young stars and helps sharpen their skills. In 2022, the Hart family member worked a short program with Cora Jade on the NXT brand.
Speaking with Spencer Love of Love Wrestling, Nattie said working with Cora Jade was her favorite part of 2022. She said:
"[She's] a bit more of a bad girl, Cora, but I think my favorite thing that I did in 2022 was that storyline with Cora. It was so much fun. She wanted to soak up as much information as she could."
"She was really a pleasure to work with, and I loved our program together. It was so much fun, and I think that there's a lot of great things to come for her in the future, too. I think she's a student of the game."
"She is also somebody that I pointed to in the crowd! She has this photo of us that we took a selfie in the audience, and she like made it. So, it's really cool again, like Roxy, Cora's a fan. She's a fan, she loves this, and she's here. She made it."
"Cora and Roxy are a great message to little girls, and guys, everywhere, that you can have big dreams and you can accomplish them. You can achieve them. With hard work, dedication, and not ever taking no for an answer, you can achieve your dreams."
Recalling her time working with Roxanne Perez in the Dungeon 2.0 and their interaction from a decade ago that was preserved on Total Divas, the former SmackDown Women's Champion said:
"Roxanne, it's funny, she was a fan! I was walking into a live event, and she was there and she was just like, so cute. She just asked this question about 'what do I need to do to be a Diva?' it was during the Divas Era, of course."
"That's when we were all called Divas. We weren't allowed to be called women wrestlers, even though now we're referred to as Superstars. In all honesty, as much as I love wrestling, I think when Vince McMahon wanted us to be called Superstars, he wanted us to feel bigger than just wrestling."
"He wanted to know that we were like all these big stars. I digress. Roxy is so sweet. I feel like she's very hard-working, and she genuinely loves wrestling. She genuinely loves WWE. She genuinely loves the industry. She also came from a really good upbringing."
"She worked with Booker T, and you can see her progress and her growth. Every time I see Roxy on NXT, I just see that she gets more and more confident. She's actually trained with us a little bit in The Dungeon, too!"
"She's very hard-working, and she's a good person. I think that's one thing that the Audience really can resonate with Roxy is that she's very genuine."
Think you're a wrestling mastermind? Well you can prove it by taking quizzes in our brand new quiz section! Don't forget to tweet us your results!