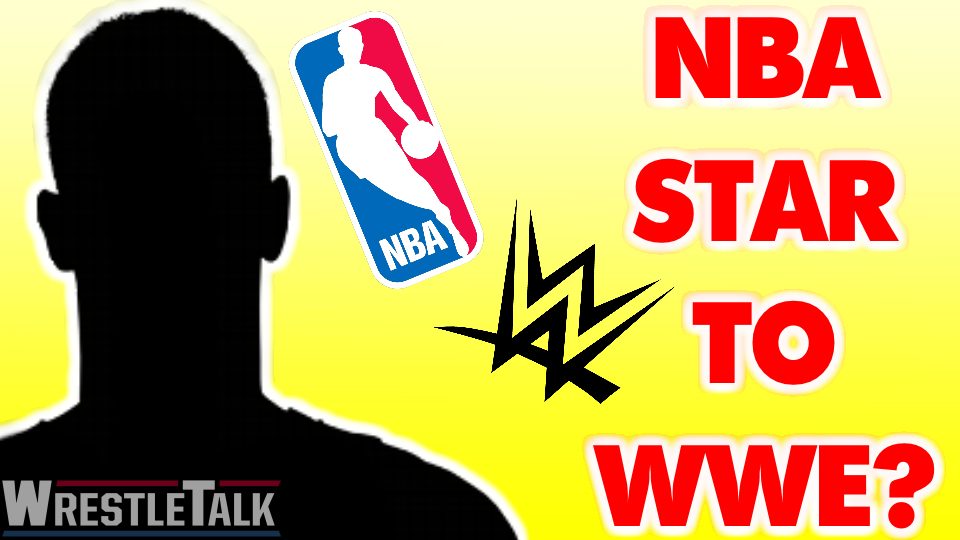 Would WWE turn away a man who stands 6'11", and carries with him legit celebrity credentials as a center in one of the NBA's biggest markets?
Recently, when Enes Kanter of the New York Knicks answered a fan's question regarding this very topic, he stated that he indeed wants to join WWE after he retires from basketball. Kanter shared that he has been watching WWE since college, and calls pro wrestling his favorite sport after basketball, of course. He added that The Undertaker – a big man in his own right – is his favorite wrestler.
Photos from Kanter's Twitter feed, which Bleacher Report has collected, include many of him with WWE stars, including pictures where he dwarfs both Brock Lesnar and John Cena, parties with New Day and stands tall with Braun Strowman. Evidently, he also likes to goof off with Paul Heyman:
Your Humble #Advocate is primed and ready to promote promote promote! Ladies and Gentlemen, it is both an honor and a pleasure, indeed a privlege to present The Turkish Delight, the CENTER of your attention, the Basket-BRAWLER, @Enes_Kanter!!!!! pic.twitter.com/Mm5GhEaiwX

— Paul Heyman (@HeymanHustle) May 9, 2018
At 25 years of age, it is unclear how much longer Kanter intends to play in the NBA. And also noteworthy: having size does not always equal ability or drawing power, as the checkered runs of a Giant Gonzalez or Giant Silva can teach you. Also, the Turkish athlete does speak with a heavy accent, which could be tough given the promo-heavy style of WWE today. Nevertheless, Kanter's love for the pro wrestling business would appear to be genuine and love is always a good place to start.
Would you welcome Enes Kanter into WWE after he retires from the basketball court? Let us know in the comments, or on Twitter here!