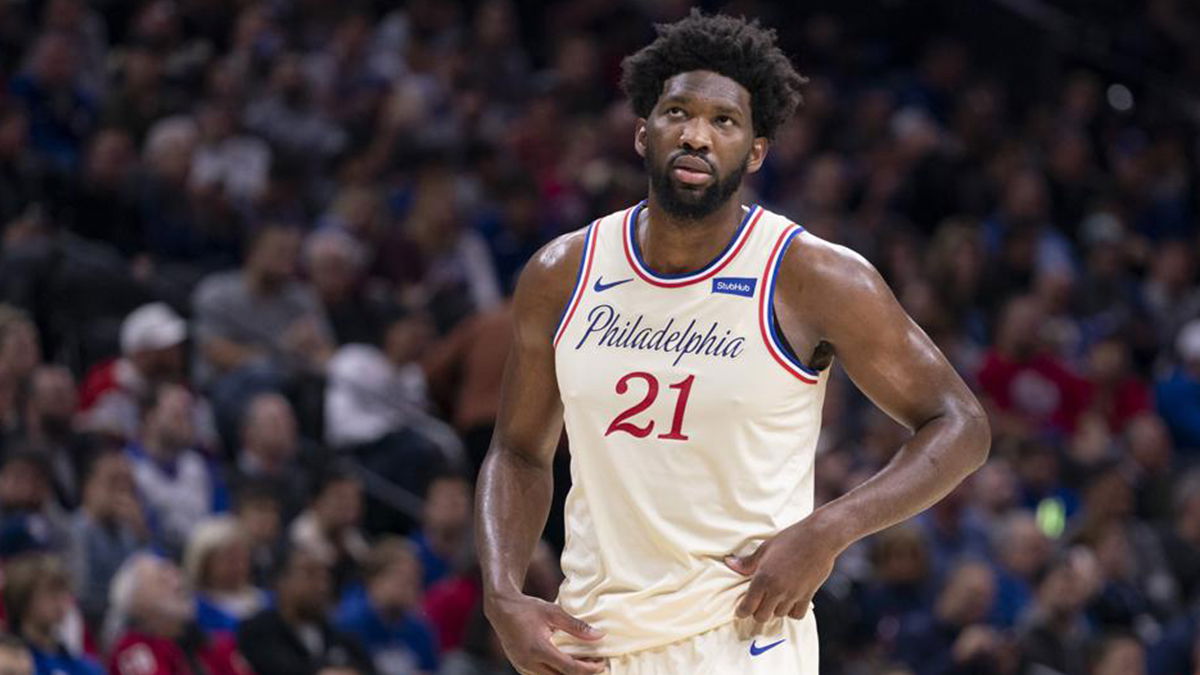 Joel Embiid is one of the biggest superstars in the NBA and a candidate to win the 2020/2021 NBA MVP award. He also has a signature taunt, one that WWE fans may recognize.
Embiid likes to hit the old DX crotch chop from time to time, something he was recently asked about. Speaking with Zach Lowe on the Lowe Post Podcast, Embiid revealed that he did indeed draw inspiration from Triple H and Shawn Michaels. He even called the former his favorite wrestler. Here is the quote, courtesy of Fightful:
"Triple H and Shawn, especially Triple H — my favorite wrestler — we go back to the DX days. That's where I got it from,"
Joel Embiid recently hit the taunt after making a shot against the Minnesota Timberwolves. You can see that clip below:
Embiid AND 1 on KAT. it's on in Philly. pic.twitter.com/fzupplLWel

— Rob Perez (@WorldWideWob) April 4, 2021
NBA stars have crossed over into wrestling a number of times over the years. The most notable of which being Shaquille O'Neal, Dennis Rodman, and, more recently, Enes Kanter.
Perhaps if WWE gets wind that Joel Embiid is a big Triple H fan, they might try to get an appearance out of him. However, that is merely speculation.
What are your thoughts on the above story? Let us know in the comments on Twitter or Facebook.