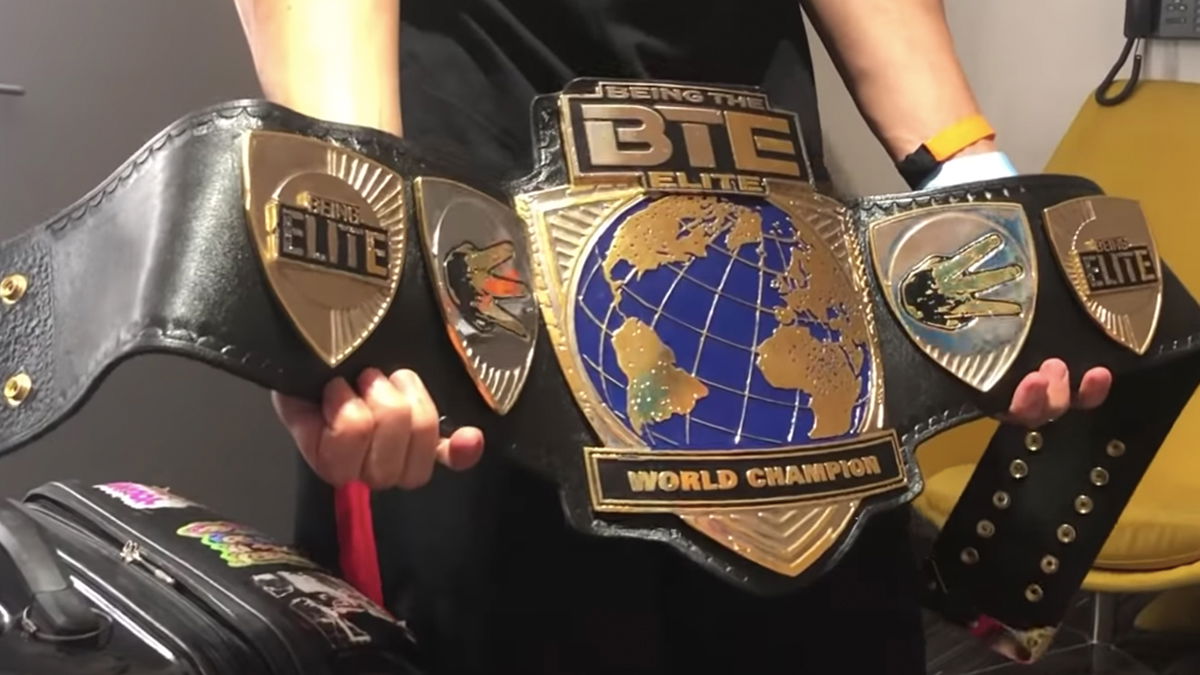 In what will undoubtedly be remembered as one of the most monumental title changes of 2021, Brandon Cutler is the new BTE World Champion.
On the latest episode of Being The Elite, Cutler sought to take the title back from Charlie of Sammy Guevara's vlog series. The title is defended in games as opposed to matches so this title match took the form of a game of NHL Fastrack.
The game is simple (and brilliant). Shoot small pucks through a hole in the middle of the board while your opponent tries to do the same from the other side. Sure enough, Cutler was able to get one of the few wins he will get this year, becoming the new BTE World Champion in the process.
Cutler has also been in a feud with Allie on Being The Elite as of late. With the title now in play, perhaps Allie can be the next challenger.
The title was introduced last year and has been won by such stars as Trent? and John Silver. You can watch the latest episode of Being The Elite here.
What are your thoughts on the above story? Let us know in the comments on Twitter or Facebook.