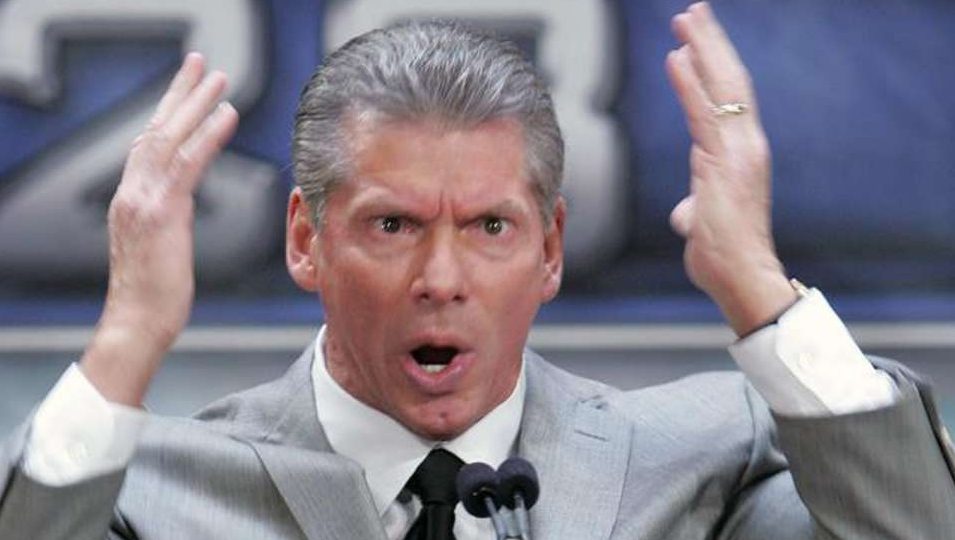 Last week, Tampa Bay officials were set to meet to decide the fate of major sporting events, including WrestleMania 36. While the meeting did take place, no decision was made with regards to WrestleMania taking place next month.
However, it has since emerged that Tampa officials will likely have to tell Vince McMahon later on this week that the "show of shows" cannot go-ahead. They are hoping WWE higher-ups make the cancel to cancel the show off their own backs.
While some, including WWE, remain optimistic that WrestleMania will go ahead as planned, new CDC recommendations make this highly unlikely.
The Center Of Disease Control has stated that events should not be held for the next eight weeks if their audience is set to be over 50 people. This would certainly indicate that 'Mania, which will have more like 80,000 fans, cannot go ahead.
Guidance as of 3/15/2020

Large events and mass gatherings can contribute to the spread of COVID-19 in the United States via travelers who attend these events and introduce the virus to new communities. Examples of large events and mass gatherings include conferences, festivals, parades, concerts, sporting events, weddings, and other types of assemblies. These events can be planned not only by organizations and communities but also by individuals.

Therefore, CDC, in accordance with its guidance for large events and mass gatherings, recommends that for the next 8 weeks, organizers (whether groups or individuals) cancel or postpone in-person events that consist of 50 people or more throughout the United States.

Events of any size should only be continued if they can be carried out with adherence to guidelines for protecting vulnerable populations, hand hygiene, and social distancing.  When feasible, organizers could modify events to be virtual.

This recommendation does not apply to the day to day operation of organizations such as schools, institutes of higher learning, or businesses. This recommendation is made in an attempt to reduce introduction of the virus into new communities and to slow the spread of infection in communities already affected by the virus.  This recommendation is not intended to supersede the advice of local public health officials.
Reliable Twitter source WrestleVotes commented on CDC's new recommendation, stating this year's marquee pay-per-view cannot go ahead in April.
With the latest CDC recommendations regarding large groups, WWE simply cannot go on as is for WrestleMania. No crowds larger than 50 people for 8 weeks is the recommendation. Also, I would expect all TV events to be from the Performance Center for the foreseeable future.

— WrestleVotes (@WrestleVotes) March 15, 2020
As many other sites have begun reporting, all WWE TV shows like Raw, SmackDown, 205 Live, NXT and Main Event will be filmed at the Performance Center "for the foreseeable future" due to Coronavirus,
It has also been reported that WWE may be considering holding the marquee pay-per-view in a much smaller venue later on this year. For the latest on WWE's WrestleMania plans, stay tuned to WrestleTalk.com.