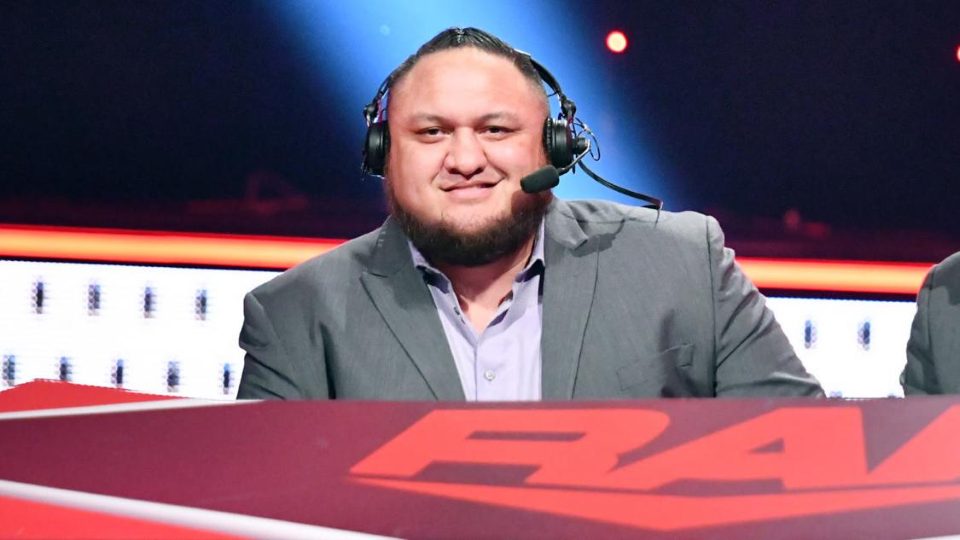 Ever since Dio Maddin was attacked at the hands of Brock Lesnar a few months ago, Samoa Joe has been filling in on commentary for Monday Night Raw.
Joe, who is an excellent promo, happens to also be a fantastic commentator. He gives a more real and analytical approach to commentary that is often missed in WWE.
However, Joe was attacked last week on Raw by Seth Rollins and AOP, and this has reportedly signalled the end of his time at the commentary table.
In the latest Wrestling Observer Newsletter, Dave Meltzer notes that the former NXT Champion will not be at the commentary desk on next Monday's episode of Raw:
"There will be a new member of the Raw announcing team for the 12/30 show as 12/23 was Joe's last show"
There is no word on who WWE is planning on replacing Joe at the Raw commentary table, so stay tuned to WrestleTalk.com for the latest on that.
While Joe was a great commentator, he is brilliant inside the ring and I am excited to see him back as an active wrestler, this time as a babyface.