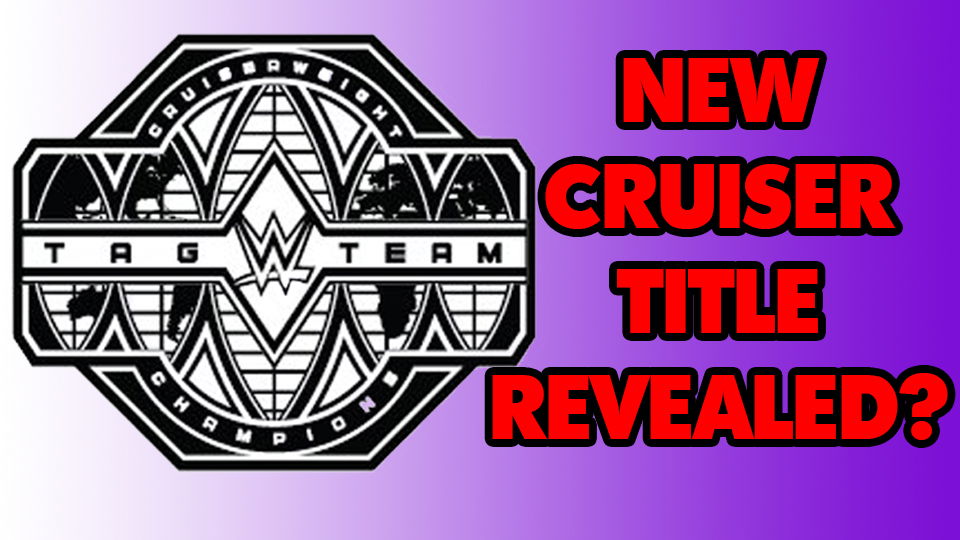 Earlier this week it was reported by PWInsider.com that WWE Cruiserweight Tag Team Championships would be debuting on 205 Live sometime after WrestleMania 34. It was also stated that designs for the belts had been developed. You can take a look at our initial thoughts on the story here.
Since the announcement, a proposed design of the new titles has surfaced on Twitter rumored to be the finalized version, which was posted by BeltFanDan. The account has broken similar stories in the past and has been backed by multiple other sources, seemingly confirming the image to be legitimate.
A few legit sources are confirming the image that has been floating around Facebook. pic.twitter.com/uCtWkJ3Lay

— Dan Beltzer (@BeltFanDan) March 7, 2018
The layout and style of the titles are certainly in keeping with the 205 Live championship image. All WWE needs to do at this point is slap the plates onto a pair of lovely purple straps; gather some teams and shout, "GO!"
Speaking of which . . .
In a slightly odd out of context moment on this week's episode of 205 Live, general manager Drake Maverick went full Teddy Long and threw Hideo Itami and former WWE Cruiserweight Champion Akira Tozawa together for an impromptu tag team match. The pair looked strong as a duo, even throwing in some hard-hitting combination strikes to hastily take care of the jobbers in the opposite corner. Wait… when was Tozawa fired from Titus Worldwide?
Whatever the case may be, it seems our original thoughts of the powers-at-be simply throwing singles stars together is slowly coming true. With at least a month before the WWE Cruiserweight Tag Team Championships will likely even get a mention on TV, however, it's certainly not a bad idea to preemptively create a tag team division within the brand. As the WWE Cruiserweight Championship tournament draws to a close, the show will need something to occupy the extra airtime and the sudden emergence of multiple tag teams will definitely turn some heads, ready for the new titles' arrival.