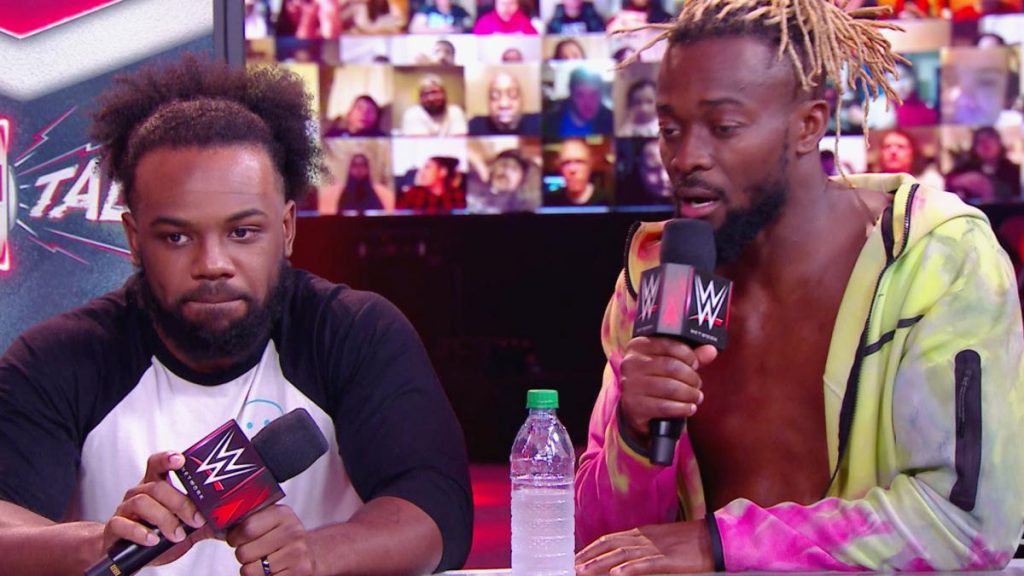 WWE stars Kofi Kingston and Xavier Woods have responded to criticisms from fans that say The New Day are champions too often.
Last night on Raw, The New Day defeated Shelton Benjamin and Cedric Alexander to become the new Raw Tag Team Champions. This is the 11th time that some incarnation of the team have held tag team gold in WWE.
With so many reigns under their belt, a portion of the WWE universe aren't on board with Kingston and Woods' victory. The now champions have addressed this criticism.
In a backstage interview after the show, Kingston told their haters to be mad at the rest of the tag division for not being on their level. Suggesting that the other duos step up their game, The New Day explained that they're here to entertain their fans and win titles.
Here is the full quote:
"We told a lot of people what was going to happen. A lot of people are upset right now… 'Oh, we're tired of seeing New Day as champions.' Don't be mad at us, be mad at Shelton and Cedric for not being able to keep the championships.

"Be mad at all your favorite tag teams for not being able to step up against your boys. Don't be mad at us, we're just doing our jobs. All we do is go out and entertain and win championships. That's it. Don't be mad at us. Be mad at your favorites."
Last night's win proved that Kofi Kingston is one of the best tandem competitors in WWE history, winning his 14th tag team championship. Other than The New Day, Kingston has won gold alongside Evan Bourne (Matt Sydal), R-Truth and CM Punk.
Also on Raw, the WrestleMania WWE Championship match was announced. You can read about that by clicking here.
You can watch Kingston and Woods' interview below:
Quote via Wrestling Inc. 
What are your thoughts on the above story? Let us know in the comments on Twitter or Facebook.