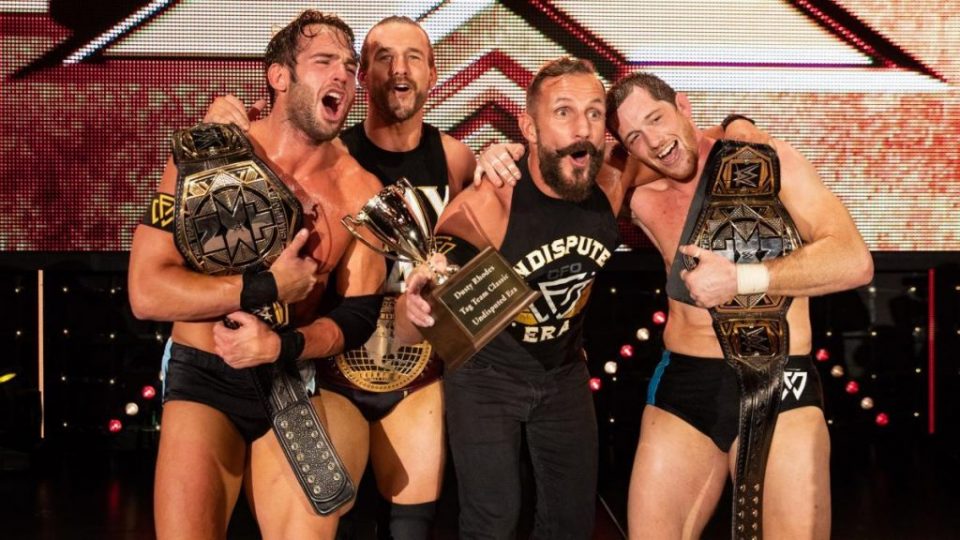 While it hasn't always been the case, and is certainly not the case in Japan, factions within WWE are few and far between.
Despite being created, they very rarely last or simply don't work (Absolution, League of Nations), but when they do work, it's a thing of beauty.
If you ignore the will they won't they over the Shield, the main roster only really has one real male faction, The New Day, with Big E, Kofi Kingston and Xavier Woods cementing their role as the company's top faction aside from the Shield.
NXT also only really has one faction on the male side (ignoring the Forgotten Sons), and that's the Undisputed Era, and it turns out that The New Day is pretty keen on taking on Adam Cole, Bobby Fish, Kyle O'Reilly and Roderick Strong.
In a recent interview with Sportskeeda, when asked who they would like to face, Big E said:
"Undisputed ERA. It's very cool to see another faction. Those guys can be very viable in the tag team picture and the World Title picture as well. I know we've shown that as of late, with Kofi being in the World Title picture and us obviously holding the Tag Titles for a while. So, I think factions are awesome. I love the tag team stuff. We've been doing that for so long. But factions just give you so many options. 6-mans and singles and tags. Those guys have a lot of steam right now, and they've been killing it for a while. So, at least for the last couple of years, that's what comes to mind."
Yes please.