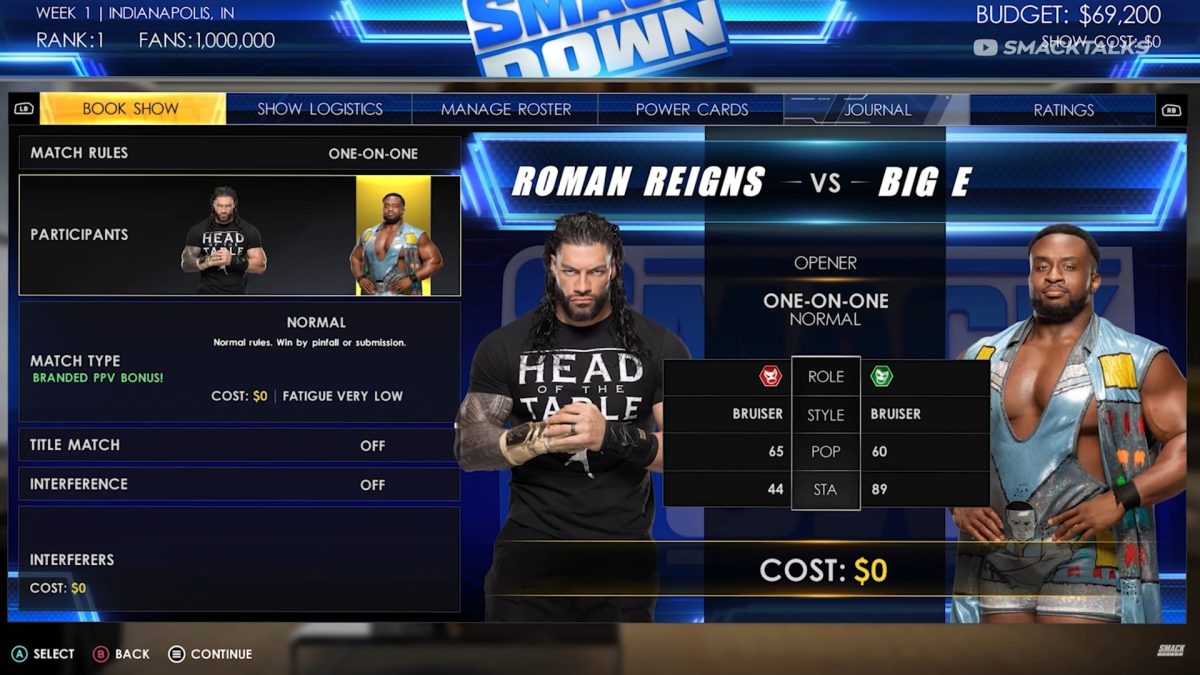 New details have emerged regarding the WWE 2K22 GM Mode, called MyGM, as well as general presentation improvements being made to the game.
Smacktalks' latest video provides some new comments from WWE 2K Creative Director Lynell Jinks, which tease that GM Mode could be significantly different from what it was in the past.
Jinks said:
"Players can expect to draft Superstars, book matches, manage contracts and prove you have what it takes to run the most successful brand in sports entertainment.

"In MyGM, players will progressively work their way up from running shows in high school gyms to prime-time TV."
The last part of that quote is interesting, because it makes it sound like it could be more like a career mode where players start out booking small indie shows and then progress to being hired by WWE to manage Raw and SmackDown.
In previous iterations of GM Mode (SmackDown vs Raw 2006, 2007 and 2008), players started by immediately taking the role as the GM of either Raw or SmackDown (or ECW in 2008).
Speaking about general presentation improvements being made to the wider game, largely thanks to a brand new engine being used, Jinks said:
"WWE 2K22 offers the most authentic atmosphere seen in the franchise from the second you load in.

"The focus on quality isn't limited to inside the ring – for WWE 2K22 we consulted with the WWE showrunners and added an all-new game director with virtual cameramen and hundreds of action-packed new angles.

"The crowd comes to life with new rooting sections, audience anticipation of big moves, and hours and hours of new commentary to punctuate the action."
Any previous updates that we've covered regarding WWE 2K22 can be found at this link.
Also, WrestleTalk.com is keeping track of all roster members confirmed for the game with an ongoing list at this link.
To make sure you stay updated with all the latest wrestling news, add WrestleTalk.com to your Google Discover feed and follow us on Twitter!