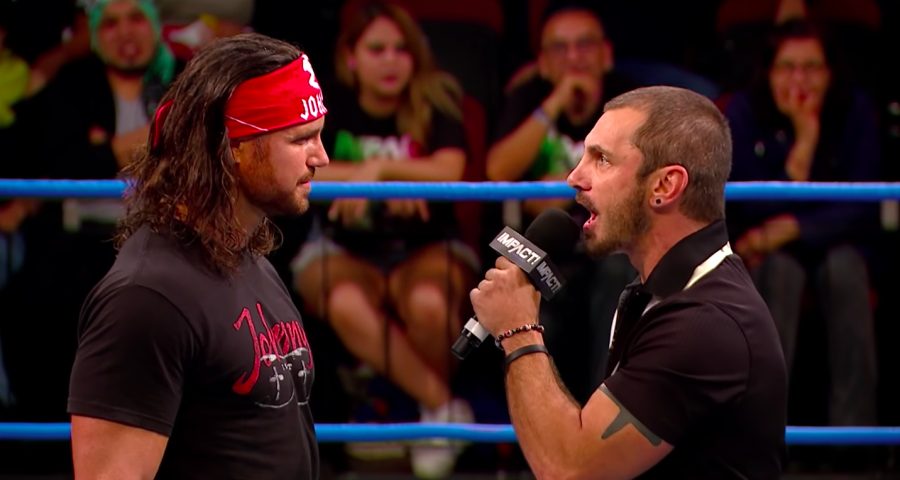 IMPACT Wrestling has a new World Champion, and his name is Johnny Impact Mundo Morrison Nitro.
Johnny defeated champion Austin Aries in the main event of IMPACT's Bound for Glory show on Sunday (October 14), in a match that has left a lot of people talking.
The finish came when Mr Impact hit Aries with Starship Pain, giving him the pinfall victory and the belt.
It is the aftermath of the match however that has left everyone talking. Just seconds after taking the pinfall, Aries jumped back onto his feet, flipped the bird at Don Callis and walked out.
Austin Aries "No Sold" Starship Pain and walked off giving Don Callis a fuck you as we Crown a new #ImpactWrestling World Champ #BoundForGlory pic.twitter.com/z6WijXZhLX

— JD (@JDfromNY206) October 15, 2018

No-one seems to know whether this was a work or a shoot, but tensions between Aries and Impact have been increased in the lead up to the match.
Not only have they been attacking each other pretty personally on Twitter, but the two also brawled during the IMPACT Hall of Fame ceremony.
Several fans have criticised Aries for his reaction, saying it took away from Johnny's victory, particularly if it was a shoot.
Let's for now accept that it's all a work until we hear differently. We will of course update the situation when we have more information.