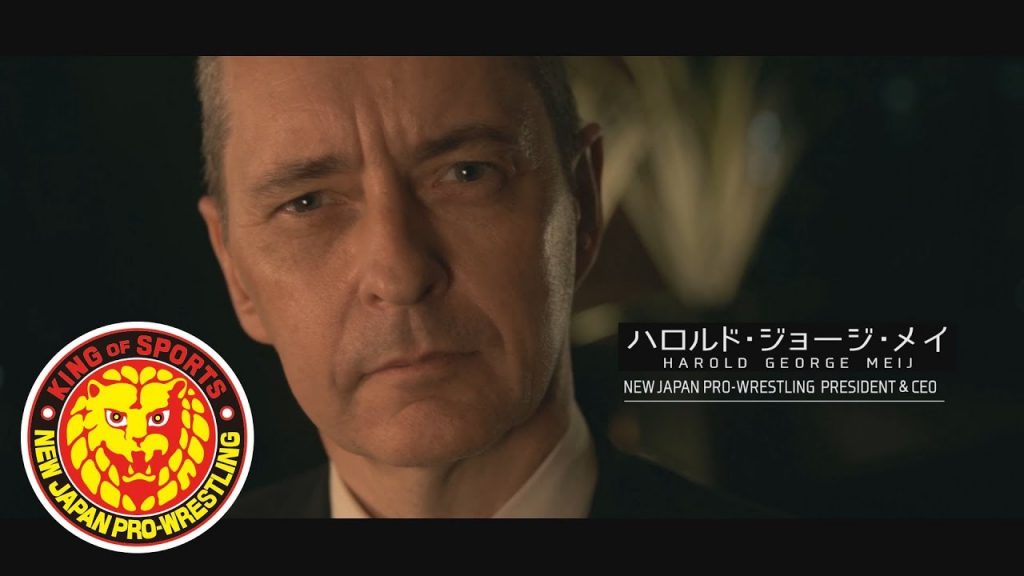 NJPW chief Harold Meij recently talked to Uproxx, opening up about the promotion's future plans and addressing claims that he was trying to "westernize" the promotion's output.
"I mean, nobody's — everybody says, 'Oh, you're trying to do this or trying to do that,' but what is that? What is the Westernization of wrestling? I don't know. It's for the fans to decide what that is. But I can tell you, if it's the definition that I have, which might be very much different from yours or anyone else's out there — it's their own definition, I think — but if it's my definition of what I think Westernization of wrestling is, then we're trying to do the exact opposite.

I am trying to bring the — I believe that our difference, our uniqueness, is actually the Japanese part of wrestling, the Japanese way of wrestling. Now, it's very difficult to define what that is too… and again, it's up to the fans to decide, well, what is the Japanese-ness, then?… But I believe that it's in our name. We are New Japan Pro Wrestling, so I'm trying to bring the Japanese way, the Japanese way of wrestling, to the global audience. And this has to do much more with the philosophy that we talked about earlier, but also our traditions. It has to do with the way we bring and educate, if you will, our wrestlers… We have great talent. We have great matches.

But yes, if you're saying, 'Oh, you're trying to Westernize it by bringing more English content,' then yes, we are, because I believe that most of our interviews for example, or most of our videos that explain the match or explain the emotions of the wrestlers before a match, or even post-match comments, yes, most of that is in Japanese. So I am trying to bring more of that content in English, and together with the history, for example the history of the Bullet Club, for example, the history of Chaos, for example, the faction, is something that we will bring out in English, because I want to explain the richness of that history to an audience that may not have been exposed to it as much as Japanese fans. So yes, I'm trying to bring more English content, but I'm not trying to change anything within the ring. I'm actually trying to bring exactly that essence to the Western audience.

And incidentally, you know, we do talk about American-type wrestling, Japanese-type wrestling we've been discussing, Mexican, maybe even British — those four might be the big four, but as talent gets exchanged, or as talent moves between promotions and as we, of course, start wrestling overseas and some other promotions are wrestling in Japan, I think the differences between those will start to merge a little bit more so it will be less pointed, in that sense. More like a global standardization, if you will. But no, I'm trying to do the exact opposite, so, I'm trying to bring Japan as is."
https://www.youtube.com/watch?v=VFNNNqkKq8g
There have certainly been moves made of late to increase New Japan's profile in the west, with a series of shows held in the US and UK, the push of Kenny Omega as the face of the company and the addition of several hours of English language classic content on streaming service New Japan World.
Meij and his team were the subject of some criticism recently when it was reported that several of the NJPW roster both Japanese and western were unhappy with his methods and how the talent was handled.
According to these reports, several of the roster were considering leaving New Japan for a role in WWE when their contracts expired. However, the recent rejection of a WWE contract by Tetsuya Naito suggests that these reports were wide of the mark or that the issues have since been smoothed over. At least with some of the roster.