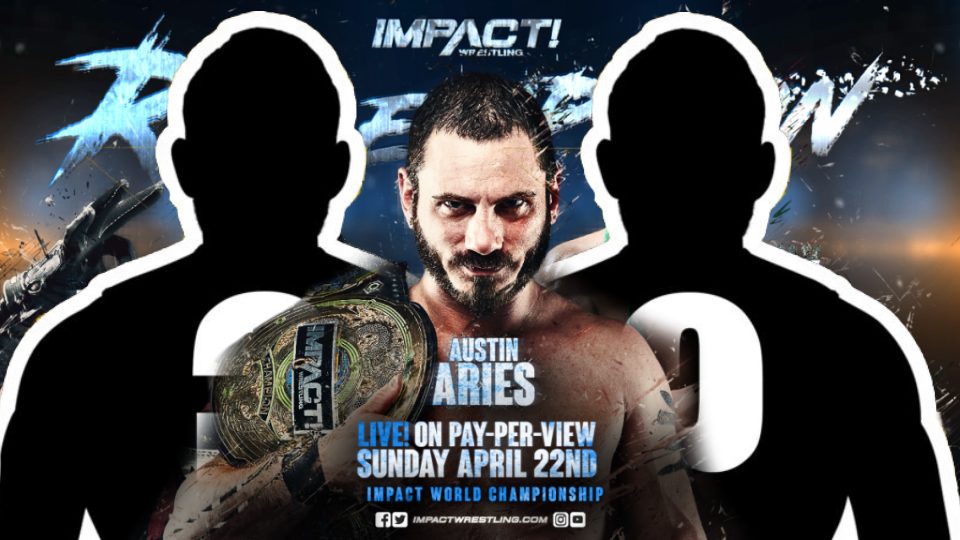 Well, that's WrestleMania out of the way for another year, what does everybody want to do now?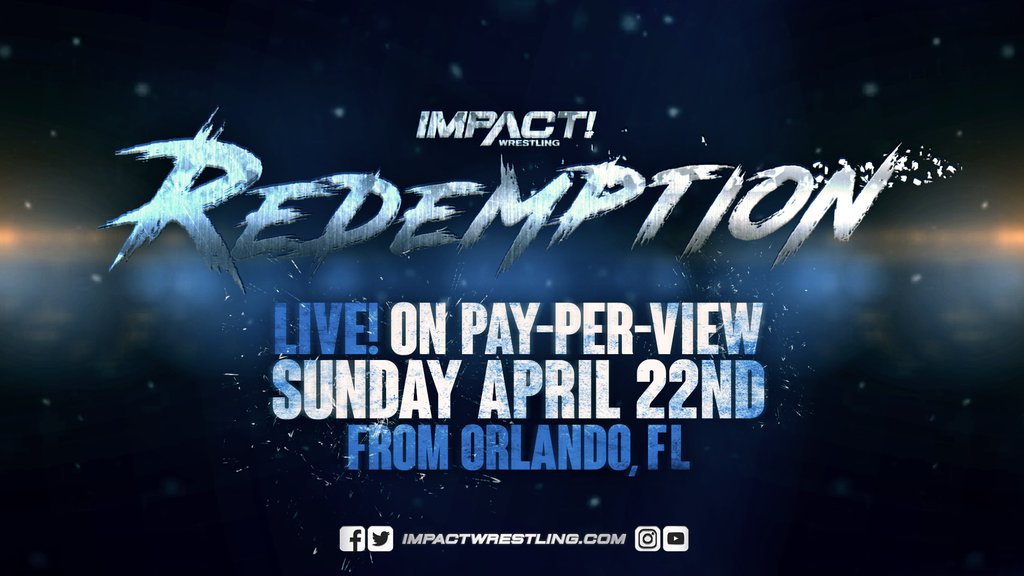 Ok, I was going to suggest we go to the beach or something, but this works too.
Impact Wrestling, which was formerly GFW, which was formerly TNA – don't worry, we're all confused about it – are staging Redemption, their first Pay-Per-View of 2018 on 22nd April.
The show, which will be Impact's first Pay-Per-View since last November's Bound For Glory, will emanate from the Impact Zone later this month.
Featured matches include Matt Sydal vs Petey Williams for the X-Division Championship, LAX vs Eli Drake and Scott Steiner (now how's that for an odd couple) for the Impact World Tag Team Championships and a House of Hardcore match pitting Ohio Versus Everything against Eddie Edwards, Moose and Tommy Dreamer.
If that wasn't enough, Impact have just announced that Austin Aries will defend his Impact World Championship against two of the biggest stars of Lucha Underground – Pentagón Jr. and Fénix.
This announcement comes days after Lucha Underground vs Impact Wrestling, a show pitting the top stars of the two promotions against one another. Think Infinity War, but instead of Hulk vs Thanos, it was more like Hawkeye vs Random Henchman #2.
The three men have already faced each other before at the aforementioned Lucha Underground vs Impact Wrestling event in New Orleans, with Pentagón getting the victory. However, this was an impromptu match, set up after Alberto El Patron (the former Alberto Del Rio) no-showed the event (El Patron was supposed to team with Aries against Pentagón and Fénix).
With El Patron now gone from Impact following the incident, the company needed a new main event for Redemption, a show originally booked to feature Aries vs El Patron for the World championship.
Aries, Pentagón and Fénix are all fantastic workers and put on a brilliant match in New Orleans by all accounts, so the main event at Redemption should be a fun one to watch. It also allows Impact and Lucha Underground to continue their working relationship, which could be extremely beneficial to both promotions going forward.
As for Alberto, well, the rumor mill says that he could be heading back to WWE. Honestly, there are about a million other wrestlers I want to see come back to WWE before Del Rio and those include Mantaur, Max Moon and The Gobbledegooker. I'm not even kidding.
What do you think of the updated Impact Redemption 2018 card? Who do you think will leave the Impact zone with the World Championship? Which obscure 90s WWE character do you want to see come back before Alberto Del Rio? Let us know.