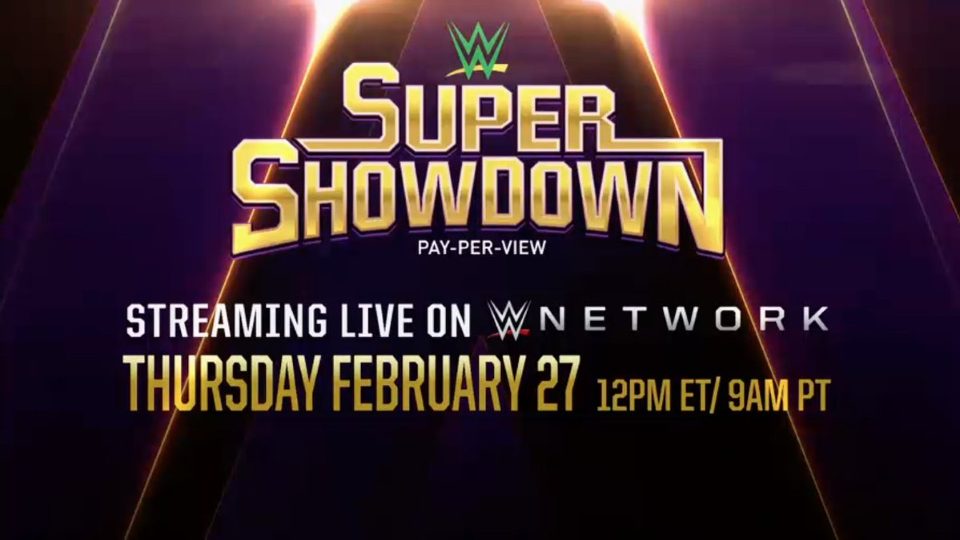 During Raw, WWE announced quite possibly the most random match for a big shiny trophy in Saudi Arabia. AJ Styles, Andrade, Rowan, R-Truth, Lashley, and Rusev will be fighting over the Tuwaiq Trophy in a Gauntlet Match.
What exactly is a Tuwaiq Mountain Trophy? I'm not sure. However, I'm sure it will never be mentioned on WWE television again after February 27, 2020.
JUST ANNOUNCED for #WWESSD:@AJStylesOrg @RonKillings @RusevBUL @AndradeCienWWE @ERICKROWAN and @fightbobby will do battle in the first-ever Tuwaiq Trophy #GauntletMatch! pic.twitter.com/JvQBGSSTIb

— WWE (@WWE) February 11, 2020
While this match seems a bit out of left field, there is a bit of news coming out of the announcement. AJ Styles who is out injured was announced. It would seem AJ Styles will be returning at Super ShowDown. Of course, card subject to change.
In another bit of a surprise, Andrade is announced as well. Andrade is currently serving a wellness violation policy suspension. This would be about the time his 30-day suspension would be up.
Rusev is also in the match. It was rumored he was going to be off TV because of his contract dispute. 
Rowan has also seemed to disappear from Raw. However, he's big. So, he'll be on the show.
Of course, if WWE wants to keep the trophy in the limelight, then R-Truth should win it. I'm sure WWE can get a year out of him thinking it's the 24/7 championship.