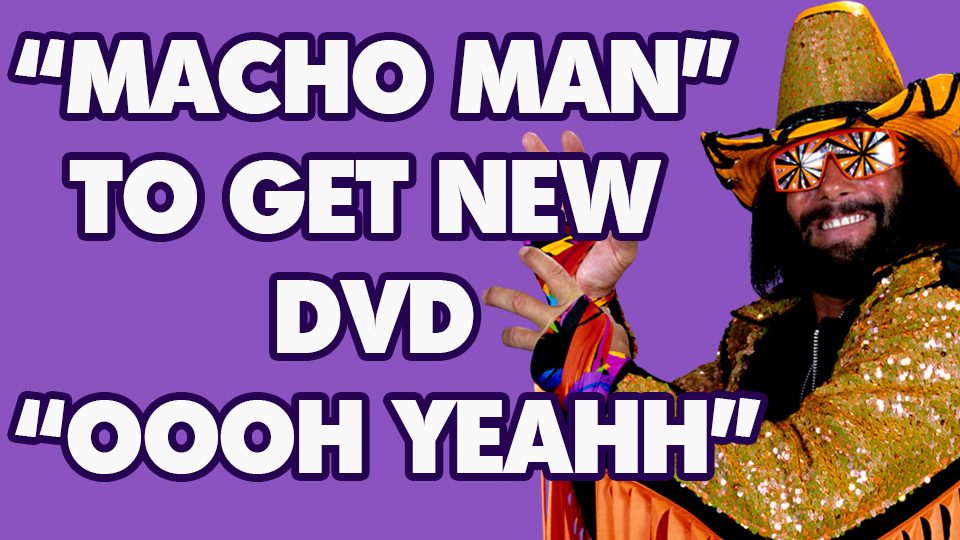 Oooooooh Yeahhhhhhh! We're getting a new 'Macho Man' Randy Savage DVD. It'll be WWE's third Savage release following on from the success of 'Macho Madness: The Ultimate Randy Savage Collection' and 'Macho Man: The Randy Savage Story' and will hit our shelves in May.
It's always nice when we get a release of a star that was on WWE's blacklist for so many years because we can finally own a large piece of their career and relive our childhoods. Even though the majority of us have the WWE Network, where classic moments are immortalized, there's nothing quite like being in the possession of a physical copy. Still, that's enough about my love of DVD's and on with the story.
Reported by WrestlngDVDNetwork.com, the new 3-disc offering entitled 'Randy Savage Unreleased: The Unseen Matches of the Macho Man' will feature over 40 previously unreleased matches and additional moments, from bouts only ever seen on German and Italian television to the WrestleMania III rematch against Ricky Steamboat from WWF's first ever house show headed by Paul Boesch. Like previous releases, it's sure to be a must-have for all serious fans and collectors.
Matches include:
Randy Savage and Jesse Ventura vs Mario Mancini and Mike Rice (WWF Championship Wrestling – September 28, 1985)
Randy Savage vs Pedro Morales (Prime Time Wrestling – September 16, 1986)
Randy Savage and The Honky Tonk Man vs Hulk Hogan and Ricky Steamboat (January 5, 1987)
Randy Savage vs Ricky Steamboat (Houston, Texas – May 15, 1987)
Randy Savage vs Ted DiBiase (Philadelphia, Pennsylvania – September 24, 1988)
Randy Savage, Roddy Piper, and Jim Duggan vs Ric Flair, Jake Roberts, and The Undertaker (December 2, 1991)
Randy Savage vs Razor Ramon (Italian Version – Louisville, Kentucky – October 28, 1992)
Randy Savage vs Curt Henning (WCW Monday Nitro – August 11, 1997)
'Randy Savage Unreleased: The Unseen Matches of the Macho Man' is released on May 28 and can be pre-ordered from WWEDVD.co.uk