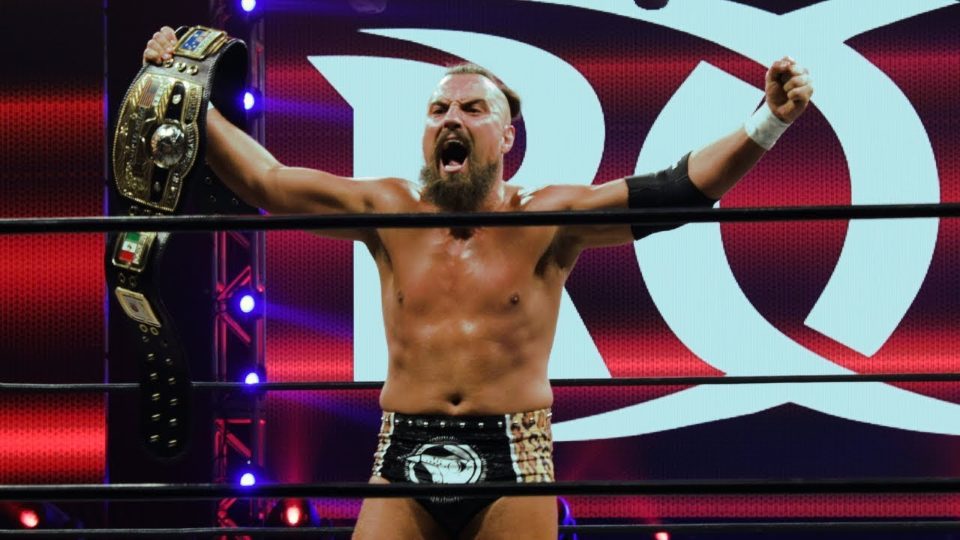 Over the last few months, many people have been hoping for All Elite Wrestling to announce a working relationship with New Japan Pro Wrestling, allowing for the likes of Kota Ibushi to wrestle for AEW and Kenny Omega to return to Japan.
However, it now seems like we might be closer to seeing a relationship between AEW and another top US promotion in the form of Ring of Honor.
It was reported yesterday that despite interest from both WWE and AEW, Marty Scurll had decided to re-sign with ROH. His new deal will not only see him also able to wrestle for both NWA and NJPW, but also become ROH's head booker.
Despite deciding not to sign with AEW, it does not mean that Scurll doesn't want to have a relationship with the new promotion.
Speaking on the Wrestling Observer Radio, Dave Meltzer noted that in his role as lead booker, Marty wants to build a relationship between Ring of Honor and AEW
"He's friends with The Young Bucks and he wants to have a working relationship between AEW and Ring Of Honor. That's his goal. He's going to attempt to do that. I don' t know if that's going to happen, but those guys will certainly listen."
However, Meltzer would go on to add that AEW might be more inclined to form a relationship with NJPW as opposed to ROH:
"I think that's a tough one because I don't know what ROH has for AEW unlike New Japan where you can see what AEW would get from the relationship."