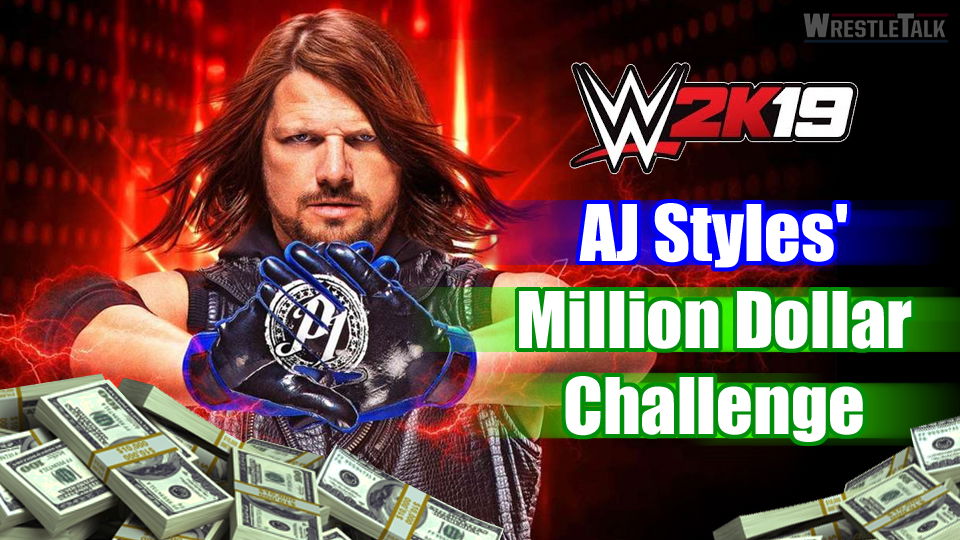 It appears that WWE 2K19 has some more features that players could be excited for. The game will be the sixth installment in the WWE 2K franchise and will be released on October 9, 2018. Previous announcements included the additions of Rey Mysterio and Ronda Rousey as the pre-order bonuses.
The official WWE 2K19 Twitter revealed a new game mode included in the game. It features a gauntlet-like match type named 'Towers.' Basically, the player must face a certain number of superstars with each becoming harder than the last.
Intrigued? Certainly you should be because a challenge will be attached to it. After all, you could win $1 million dollars!
When they say challenge, they mean it! The player will have to go through a series of difficult steps in order to win the grand prize. This ultimately culminates in an invite to WrestleMania 35 where winners will have to face and beat A.J. Styles in the game against the real-life A.J. Styles. If anyone can beat him, they will win $1 million.
Of course, that is not the only news. Also included in WWE 2K19 will be legends of the past. André the Giant, Eddie Guerrero, and Vader have all been announced.
Related Content:
Do you plan on buying WWE 2K19? If so, will you enter A.J. Styles' Million Dollar Challenge? Let us know on Twitter and Discord.