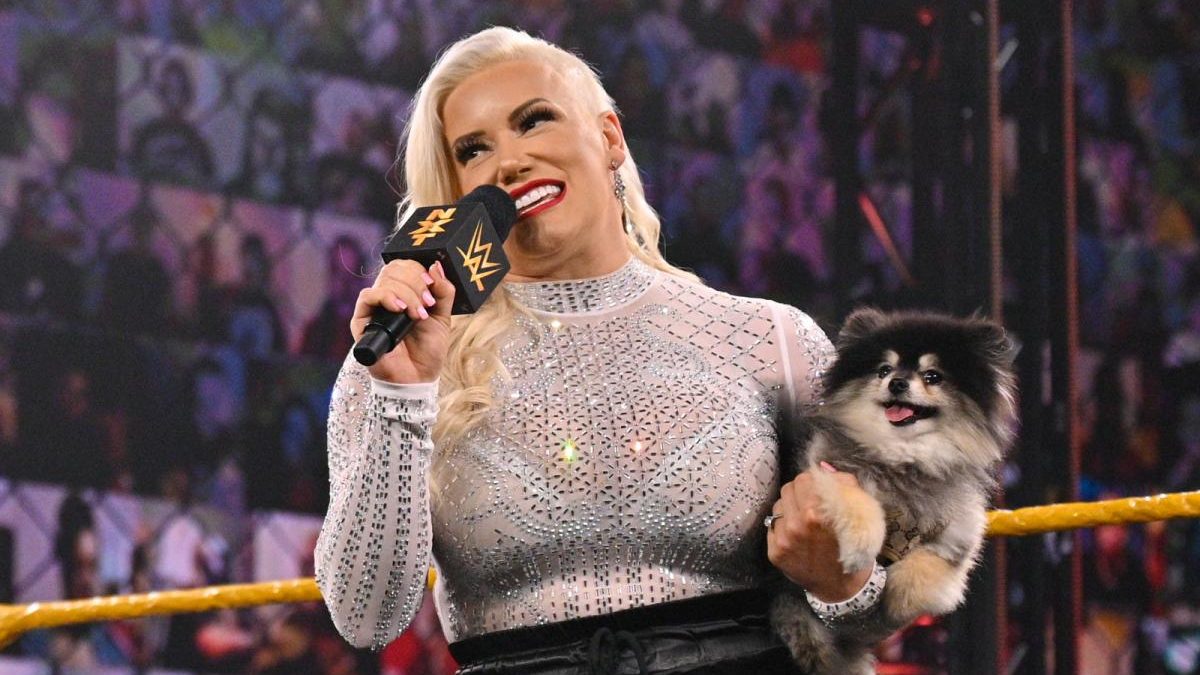 There is reportedly a specific new directive in WWE to hire women to the developmental system who are only a certain age.
One of the new philosophies with NXT 2.0 is to attract a younger male audience, and, as you've seen evidence of if you've watched it, that includes hot women appearing all throughout the show.
However, according to the latest Wrestling Observer Newsletter, the new recommendation within WWE is to sign women who are 25 or younger, because supposedly that'll attract more young male viewers.
Obviously there can, and probably will, be individual exceptions to that rule.
For clarity, here's exactly what the Observer reported:
Age is also likely a part in many of the decisions because the company is well aware that they don't have enough talent in their 20s on television and are looking at recruiting bigger, younger and people with more of a legitimate athletic background going forward. The new directives on hiring new women is the recommendations are 25 or younger.
One of the names let go by WWE yesterday was 38-year-old Franky Monet (Taya Valkyrie), who it would seem was let go for this very reason.
As a 20-year-old male who is literally the audience they're trying to target here, I have no idea why anyone would not find Monet hot just because she's 38. Oh and there's also the fact she's super talented and her age doesn't affect that either.
After being released and someone on Twitter mentioned her age, Monet tweeted:
STFU…. I just turned 38, I've been ashamed to even SPEAK about my age until today. 38 is not old…especially when you're a man. Process that.

Age should never be an issue and I'm sick of ppl using that as a reason that someone should lose their job. I'm a woman, a wife, a mother to 2 dogs, an aunt and a friend. Nobody should EVER say that 38 is old. GROW UPPPPP
She's right.
To make sure you stay updated with all the latest wrestling news, add WrestleTalk.com to your Google Discover feed and follow us on Twitter!