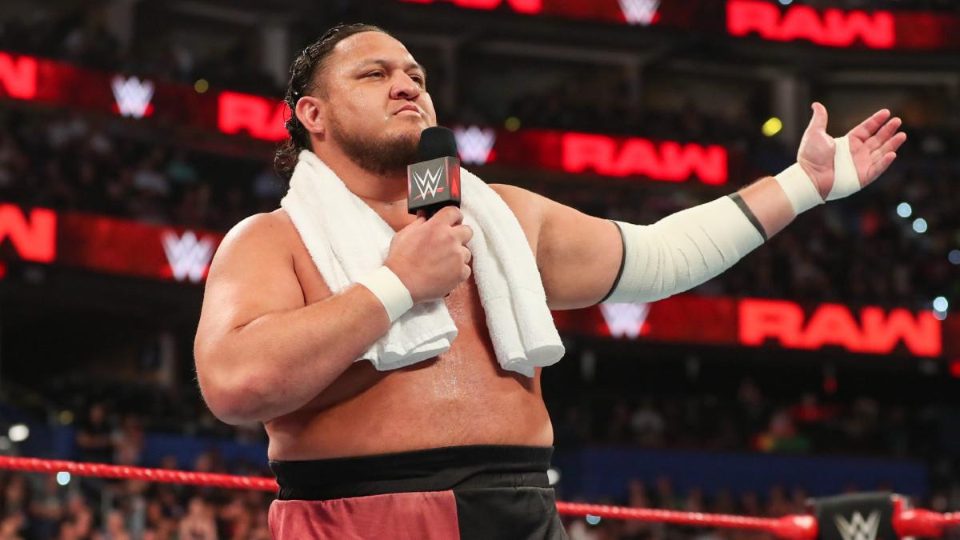 Of the eight names so far released by WWE this week, there's no doubt that Samoa Joe was the most shocking.
While he hasn't wrestled for over a year due to a series on concussions, Joe was playing an active role on TV as a commentator and interviewer. It was expected that he'd be returning to the ring as soon as he was able to.
Earlier this week, Joe was listed as part of the active roster, but just three days later, he was packing his bags and getting his future endeavours.
Fightful Select reports that Joe had expressed a desire to return to the ring recently, but WWE were not willing to clear him to do so.
We're not saying this is the reason he was released, but it could be that Joe didn't think he'd be cleared to return to the ring while with WWE. Therefore he may have taken the decision to leave the promotion and seek employment elsewhere.
If he is cleared by doctors, there's no doubt that Joe could walk into any other top promotion and instantly become one of the top stars in that promotion.
We'll keep you updated with any further news regarding Joe's release and his future plans.
What are your thoughts on the above story? Let us know in the comments on Twitter or Facebook.