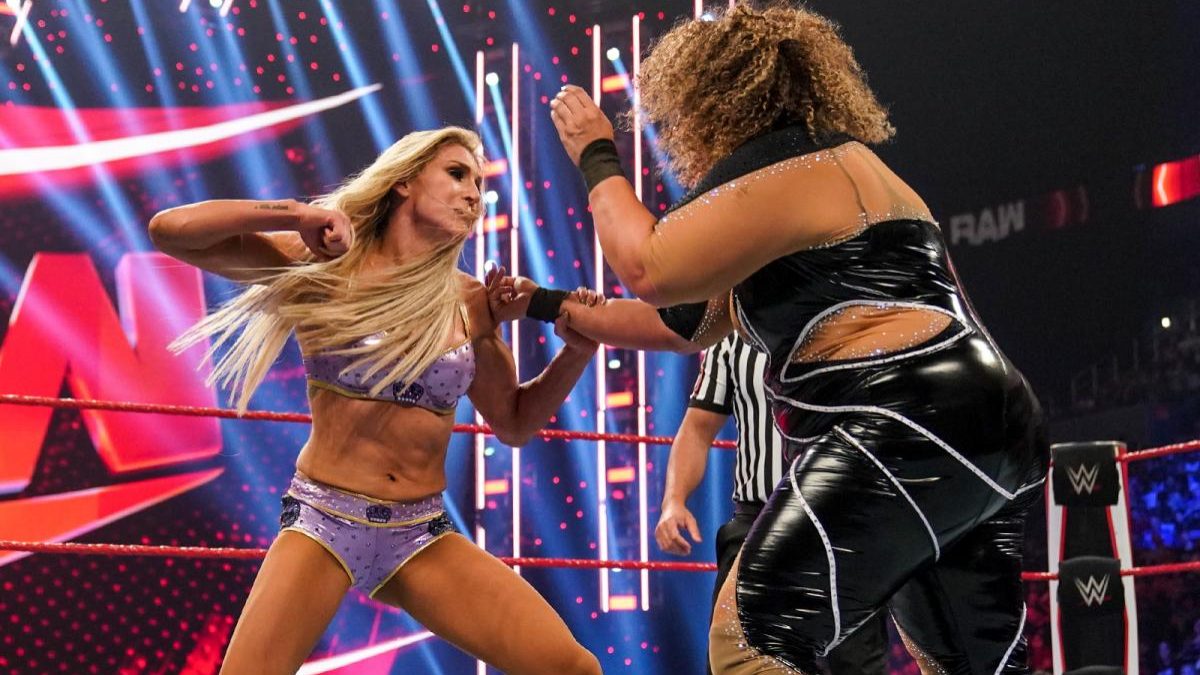 Lina Fanene, formerly known as Nia Jax during her work with WWE has made her first podcast appearance since being released from WWE, sitting down to chat with The Sessions with Renee Paquette podcast.
As she previously teased on Twitter, Lina didn't hold back in the discussion of her time with WWE and being released from the company.
Speaking out on that infamous match with Charlotte Flair on Monday Night Raw which saw the two working stiff, leading to speculation that the moment was complete shoot and even more gossip surrounding the details of why and how this match went so off-script, Lina said:
"Charlotte is an insane competitor. She puts her all into it. She's very passionate. There was some miscommunication, I don't know where it was, but she started laying into me. It happened a few times during the break, so not a lot of people saw it on TV. We were just laying into each other and I was like, 'damn, what the heck is going on right now?'. And I think at the point where people started seeing it on TV, I was like, 'f**k this, you're laying into me, I don't know what is going on'. So I gave her a two-piece back, which rocked her back into, 'let's finish this match and get shit together'. I didn't know what was going on. It was definitely intense. She's one of my best friends. 

"We were backstage and I looked at her and said, 'are we good?'. And she said, 'yeah it's just… out there… something just didn't feel right'. And I asked if she was sure, and she said, 'yeah'. And a producer came in and asked if she was okay. She said, 'Nia is one of my best friends, I swear'. And then the internet went crazy.

"Shit happens. And everyone's emotions and egos get really worked up. At the end of the day she's one of my best friends. I just didn't want people to think anything serious really happened. We were fine."

If you use this transcription or any portion of it please credit WrestleTalk.com and link to this page
Elsewhere in the interview, Lina also discussed the backstage reaction to the incident which saw her inadvertently injure Becky Lynch and recently turning down an offer to perhaps appear at the Royal Rumble.
To make sure you stay updated with all the latest wrestling news, add WrestleTalk.com to your Google Discover feed and follow us on Twitter!