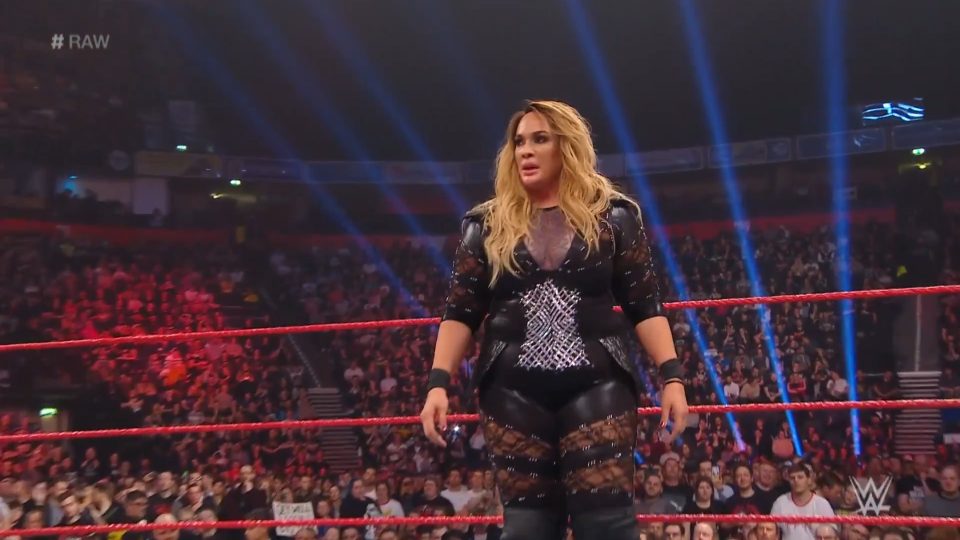 In the most heart-breaking news of the week, it was announced that Becky Lynch is now unable to compete at Survivor Series in her match with Ronda Rousey.
This comes after she was injured by a punch from Nia Jax, a punch that left Becky with a severe facial injury, leading to the Survivor Series match being cancelled.
Becky named Charlotte Flair as her replacement for Sunday's match.
Since the incident, which was caught on camera by several fans, Nia Jax has been heavily criticised for her part in the injury.
This Is How Becky Lynch Was Busted Open! pic.twitter.com/VVPesOawYz

— Brian The Guppie (@briantheguppie) November 13, 2018
Looking at the video, it seems that Nia caught Lynch full in the face with a punch, catching her in the eye and nose. Bryan Alvarez of Wrestling Observer Radio had this to say:
Well, there you go. That was not an inadvertent elbow. She punched her right in the face. I don't want anyone to lose their job, but at the very least Nia needs to be sent back to developmental for awhile. This isn't the first, second or even third time this has happened. https://t.co/ZoVhC4buSL

— Bryan Alvarez (@bryanalvarez) November 13, 2018

In his tweet, Alvarez mentions that this is not the "second or even third time this has happened," which is a reference to Zelina Vega's recent concussion, also caused by a Nia Jax botch.
There is also reason to suggest that both Bayley and Sasha Banks have been injured by her.
Jax has had an emphatic supporter however in the shape of former WWE star Ryback:
Shut the fuck up. Who the hell are you to make a statement like that? You're a fucking mark and your shit opinion is the reason a lot of people spew hate onto wrestlers. You're a pussy who can't do it, so you criticize those who can. Mistakes happen, your parents understand that https://t.co/zuhQt7Sbwx

— The Big Guy (@Ryback22) November 14, 2018

As Ryback was the king of the botch during his time in WWE, perhaps he's not the guy Nia wants defending her.