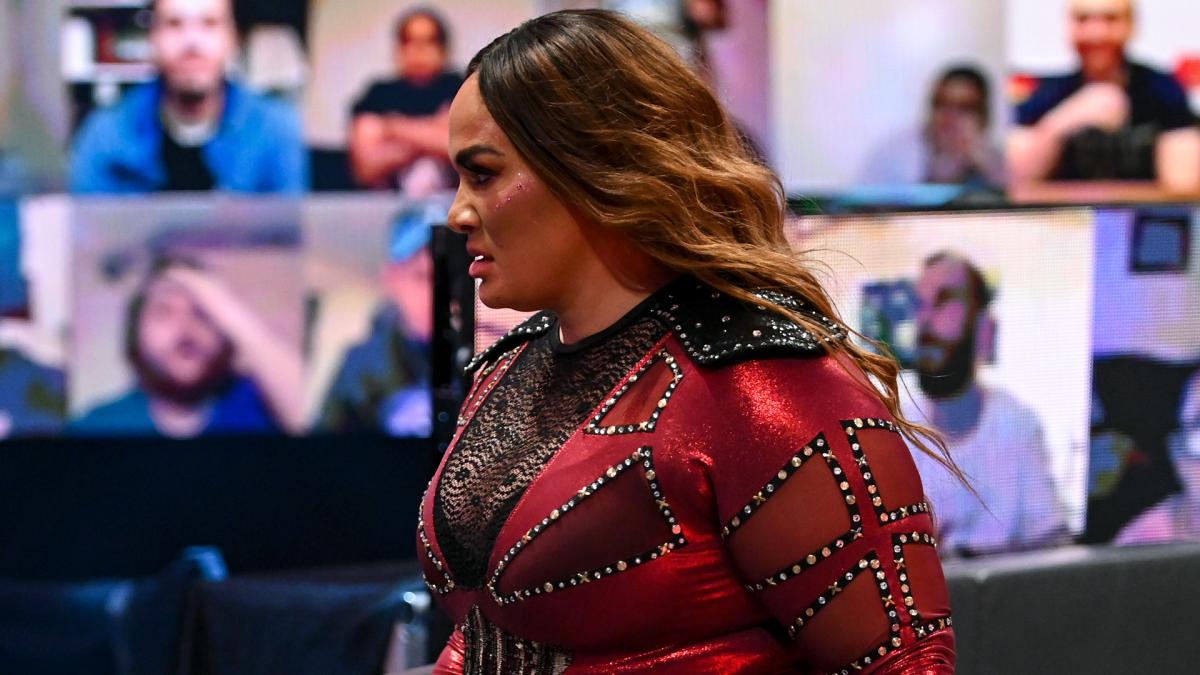 Lina Fanene (formerly Nia Jax) has opened up about online hate she received while with WWE.
For much of her WWE main roster career, Fanene used criticisms about her in-ring ability and safety to fuel heel heat. The former Raw Women's Champion has now admitted that the hateful comments would upset her a litte.
Speaking on Oral Sessions with Renee Paquette, Fanene noted that she only ever injured two people in the ring, including Becky Lynch.
Stating that she was always very conscious about keeping her smaller opponents safe, Fanene said:
"It hurts a little. You can't act like it doesn't. They say some seriously mean stuff. And that's my work. I know I was so much bigger than everybody, I know I'm a lot stronger. Sara Amato always told me, 'you have to be aware you are so much bigger, you throwing you arm towards someone's face isn't going to be the same as someone smaller. I was always conscious of that. I worked with [Alexa Bliss] most of my career. She's so tiny! And she trusted me. So it hurt when people said, 'she just injuries everybody. She hurts everybody'.

"In my career I know I've injured two people. Obviously there was Becky (Lynch). And there's another one  – I don't want to call her out – but, like, I know I did. And I profusely apologised.

"We're going 300 days a year, not all of my moves are going to look super clean and smooth and come out like cherries, but I'm not injuring people. I'm not purposefully going out to hurt people. That's what hurt me the most. I always made a conscious effort to make everyone look good and keep it safe, and make sure we all get out laughing and having a good time."

If you use this transcription or any portion of it please credit WrestleTalk.com and link to this page
Fanene also reflected on the infamous Becky Lynch injury in 2018, recalling the backstage reaction to the incident.
Unsure if she'll ever wrestle again, Fanene was released by WWE in November 2021.
To make sure you stay updated with all the latest wrestling news, add WrestleTalk.com to your Google Discover feed and follow us on Twitter!