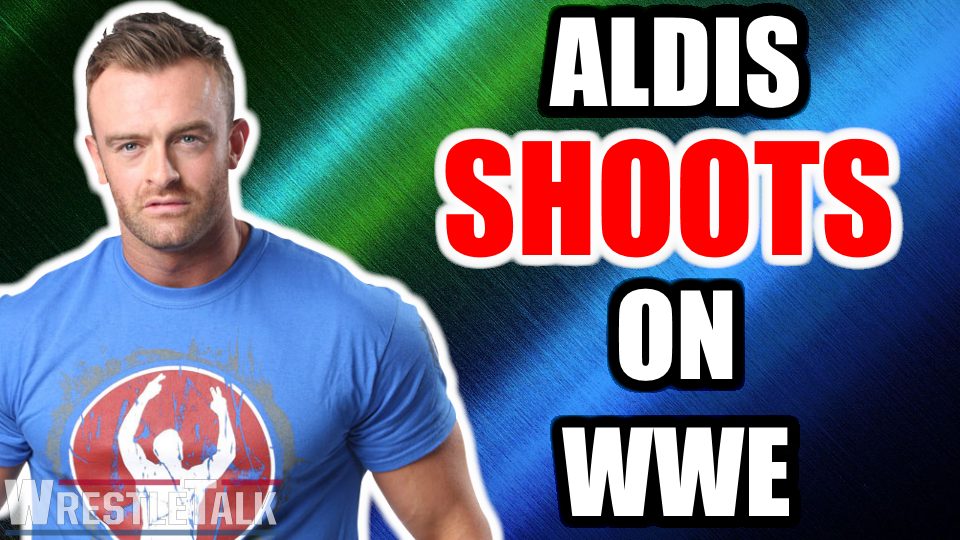 Current NWA Worlds Heavyweight Champion, Nick Aldis, is set to defend the '10 Pounds of Gold' against Cody at ALL IN on September 1.
The champ was at Busted Open Radio this past week to speak about that, among many other things, and one topic that came up being his thoughts on joining WWE.
"People ask me about WWE UK, I'm like 'are you kidding me?'

"Not to disparage any of those guys but I've deposited more money in my bank account in one week than some of those guys are going to make in half a year on that contract.

"That's not a knock on them, yeah? It's business, but at the end of the day, it's like, why would I do that? I'm betting on myself."
Of his upcoming match against Cody, the former TNA World Heavyweight Champion said:
"This feels real, because it is real.

"All In has seen this success because the wrestlers involved pulled their skills and experience together to make one cohesive product.

"This is what you need in order to produce something that feels genuine, but WWE has a different tactic where they want to make everything their own."
Aldis continued:
"I truly believe that is when you get these moment.

"That's when you get the best in this business, not when it's this sort of sterilized, 'this is what we're doing and that's it,' you know? 'It's great that you did all this work to get to this point but now you belong to us so you do what we tell you. It's great that you have those ideas, it's really cute, just keep those to yourself and just do what we tell you.'

"Like, why would you do that? Let's harness what people bring to the table, especially in their brains."
Aldis stated that he is up to defend his title anywhere causing Busted Open co-host Bully Ray to say their audience will interpret 'anywhere' to mean Aldis is talking about WWE.
"They can take it however they want.

"It's my understanding that a certain man who has a lot of power in that company who I have modeled myself after a lot over the years, has a replica of the '10 Pounds Of Gold' on his office wall. All I'm saying is if he ever wants an opportunity to hold the real one in his hands, all he's gotta do is pick up the phone."
While Triple H wasn't named specifically, it would seem to be him that Aldis' comments were directed.
"It might be a chance for me to prove to the little birds he's got buzzing around him that have been burying me to him that he's been making an ill-informed decision when he had the chance."
Related Content
What do you male of Aldis' comments? Let us know your thoughts in the comments below, on Twitter or Discord, and as always, Support WrestleTalk!