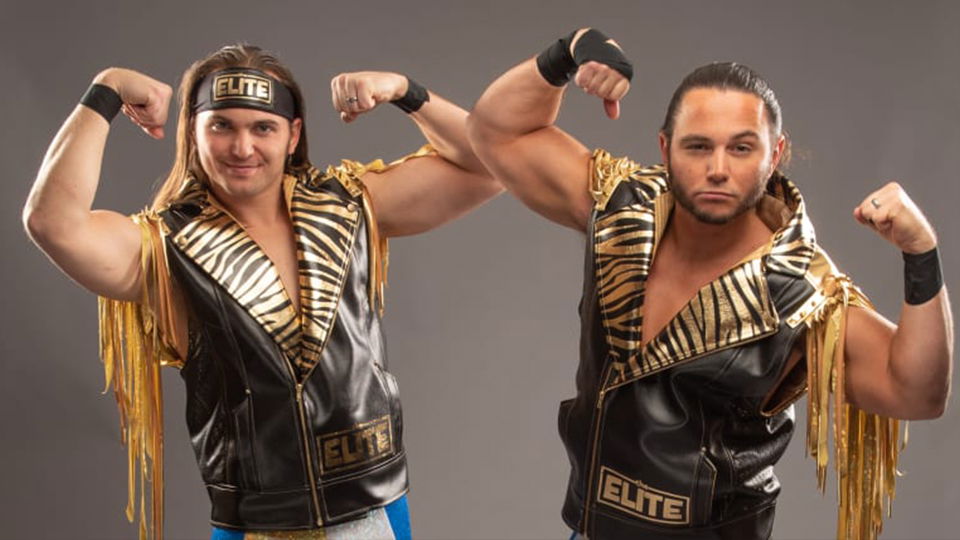 The Young Bucks are one of the greatest tag teams in wrestling history. Their connection with each other is special but so is their dedication to the business.  On the most recent episode of AEW Unrestricted, Matt Jackson revealed that Nick Jackson had to leave his wedding early to work on an indie show.
Most people may have a problem with their best man and brother leaving their wedding early but Matt explained this is the stage they were at in their career.
On this week's episode of #AEWUnrestricted, Matt Jackson recounts the time Nick Jackson was his best man at his wedding and had to leave for an indie show. Talk about priorities ?

Listen now: https://t.co/durg0s3xnA pic.twitter.com/OmF11w2FwE

— AEW on TV (@AEWonTV) March 27, 2020
Matt: "When you're at a stage in your career, it's like – we were talking about this yesterday, like I got married in 2008 and Nick was my best man and he did a best man speech and he told me 'alright Matt, I gotta get out of here. I got a show.'"

Nick: "I had an indie show to go to."

Matt: "And I didn't bat an eyelash. I said 'of course you do.'"

Aubrey: "No cause it makes sense."

Matt: "I said, 'go do your thing.' It's not about the money at that point.

Aubrey: "You saw the wedding it's the important thing."

Matt: "It's I could get a big break tonight, I could have a big match. I could get more buzz for us and our brand I'm gonna do it and I said, 'yeah go do your thing. I'll take it from here.' When you're at that point in your career you'll do anything."

Nick: "You'll sacrifice everything."
Matt and Nick Jackson have a great understanding of what you need to do to succeed in wrestling. This, of course, is evident by their successful careers in ROH, NJPW and currently AEW.
Would you be happy if your best man left your wedding early? Let us know on Twitter!