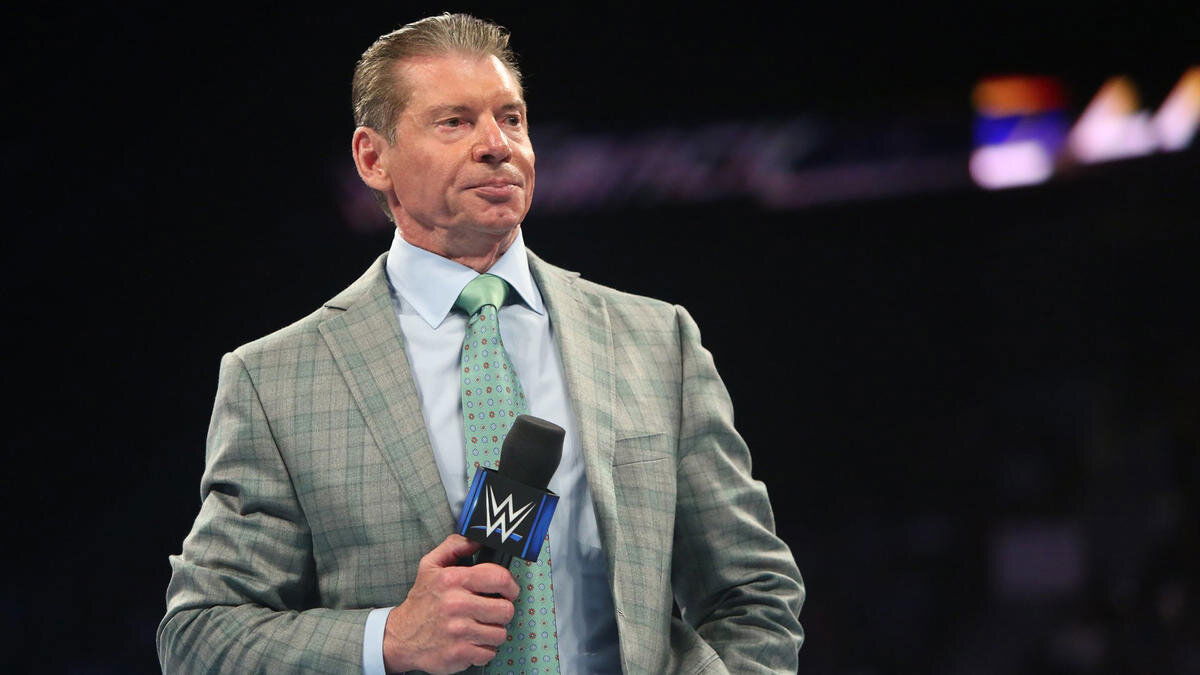 WWE CEO Nick Khan has addressed Vince McMahon's WWE return, noting that he always thought that Vince would return.
After Vince McMahon announced his retirement amid 'hush pact' allegations in July 2022, WWE President Nick Khan and Chairwoman Stephanie McMahon became co-CEOs.
Vince recently returned to the WWE board of directors, prior to Stephanie McMahon publicly announcing her resignation on January 10.
Following Stephanie McMahon's departure, it was confirmed that Vince McMahon is serving as the 'executive chairman'.
On the latest episode of the Bill Simmons podcast, Nick Khan stated that, with Vince McMahon being the controlling shareholder of WWE, he and Stephanie McMahon always were under the impression that Vince McMahon would return eventually.
Discussing Vince McMahon's level of authority in WWE, Nick Khan said:
"My thought has always been that there's only one boss at WWE and it ain't me. Vince is obviously the founder, the creator of the company.
"He's also the controlling shareholder, which is not a 'work' term. It's a legal term. So it was always my point of view and Stephanie's point of view that he would come back.
"I think the way he played it, to me, was smart. He went away for five, six months. The audience seems to like when somebody does that.
"He came back and took control back of his company as the controlling shareholder. It is a public company, it is a publicly-traded company.
"But with that controlling share, gave him a lot of authority and he used it and I applaud him for doing so.
Noting that Vince really did step away after his retirement announcement, Khan said:
"I think at that moment in time, what was best for business was for him to step away for a while. So he did, and he really did step away.
"There was no 'hey why are you doing this,' or 'I wouldn't do it this way.' It was, in my opinion, total freedom, for Stephanie, myself, and Triple H on the creative side."
Commenting on speculation about the future of WWE, Khan noted:
"It's only been a week, but he really, I believe, what he said publicly about 'hey, I'm here to engage in strategic alternatives and the media rights,' so far the engagement has been that, and other board issues.
"It's his company. To me, WWE is Vince. Vince is WWE and we're going to do the best we can to keep a living company."
Nick Khan also stated that there have been 'zero' interactions between Vince McMahon and the WWE creative team since Vince's return.
On Tuesday (January 17, 2023) WWE made a new SEC filing stating that, as of this past Monday, Vince McMahon no longer needs stockholders' approval for his actions.
You can keep up with all the latest news and updates on a potential WWE sale by clicking here.
Transcription via SEScoops. 
Think you're a wrestling mastermind? Well you can prove it by taking quizzes in our brand new quiz section! Don't forget to tweet us your results!