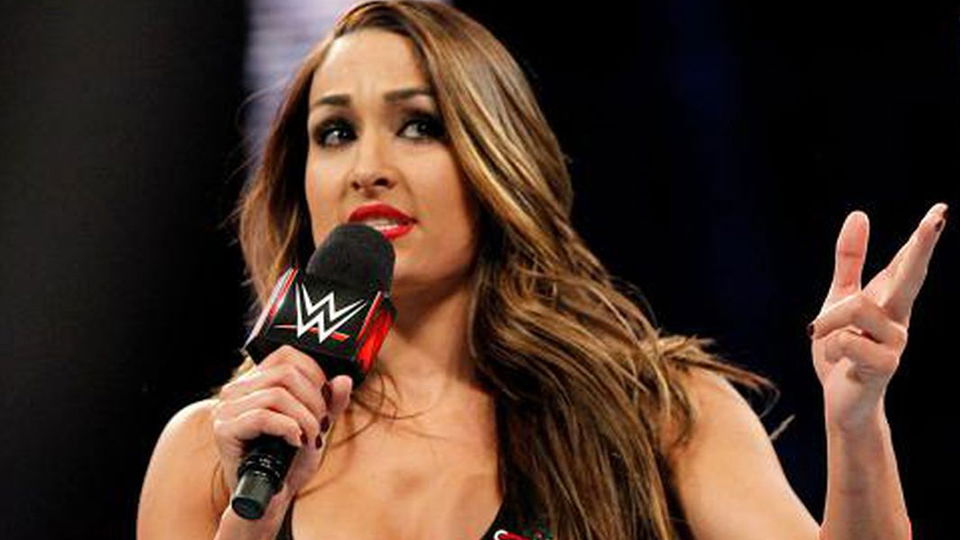 Nikki and Brie Bella appeared at ACE Comic Con in Chicago to do a fan Q&A.
Lillian Garcia (who moderated) spoke to the Bellas about the Total Divas name, stating that it was strange for WWE to refer to everyone as WWE Superstars when the E! show is still called Total Divas.
Nikki made it clear that changing the show name is not easy, despite her efforts to do so:
"Being an Executive Producer of Total Divas, we've had so many discussions about changing the name of the show.

Unfortunately, it's on network TV and you can't just change the name one day. They have felt people will still be connected with it — even though it's called Total Divas.

I feel the opposite. I feel there's a huge disconnect because we've made that name so bad."
https://www.facebook.com/ACEcomiccon/videos/311968736282722/
Total Divas premiered on July 28, 2013; The series showcases the personal lives of the female wrestlers who work within the company. Basically it's another Desperate Housewives show. Feel free to add your own city name here.
According to WWE lore the Divas Revolution took place on July 13, 2015 when Becky Lynch, Charlotte, Paige, and Sasha Banks all made their official debuts. The decision to showcase the female talent as real athletes and not sex symbols stemmed from the success of women in other sports, most notably Ronda Rousey in UFC.
WWE officially dropped the Diva's name and that hideous butterfly belt at WrestleMania 32, from that point on referring to its female athletes as WWE Superstars. Nikki spoke about how the butterfly championship had its positives but was not what the women were craving:
"Believe me, us girls in the past, I remember when they brought out the 'Butterfly Championship. We were like 'oh!' we weren't expecting it.

It's totally cute, but that wasn't what the women were craving, they were craving what [the title] is now."
How do you feel about the Total Divas name? Let us know your comments below or Twitter or on Discord!