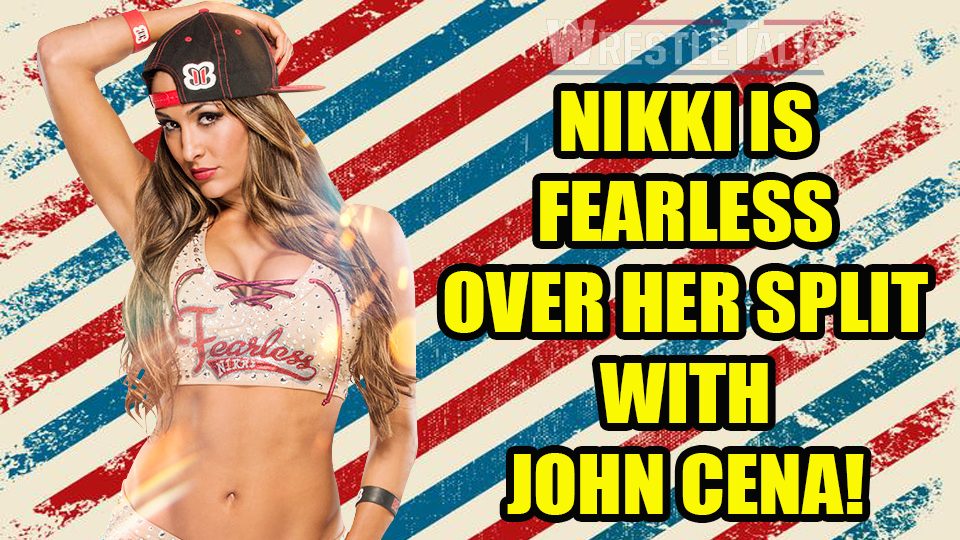 The greatest fairytales all have a tumultuous trajectory. Unfortunately for Nikki Bella and John Cena, the plug appears to have finally been pulled on their on-again-off-again (repeat ad infinitum) relationship.
Hot on the heels of the news that Nikki and 'Big Match John' had ended for good, Miss Bella released a statement to People Magazine confirming the news:
"After I called off the engagement, we tried to work on our relationship to get back to where it was, and in order to move forward with our wedding. After much time and soul-searching alone and together, we have decided to officially part ways.

I had a beautiful and loving 6-year relationship with a wonderful man. I have the utmost respect for John, but I know this is what's best for me."
The season finale of Total Bellas, which aired Sunday on E!, focussed on Nikki Bella's decision to call off their wedding once again.
People Magazine also reports that sources close to Nikki have confirmed that the longest-reigning Divas Champion in history is now house hunting for a place of her own.
Don't worry Nikki, at least now you won't have to sign a 75-page document to live in your new home.
Although, with their relationship more on-again-off-again than the light in my fridge, who knows what the next development will be in this seemingly never-ending saga.
Are Nikki Bella and John Cena over for good? Will she end up back with Dolph Ziggler? Do you care anymore? Let us know on Twitter or by joining our Discord chat.
Related Content