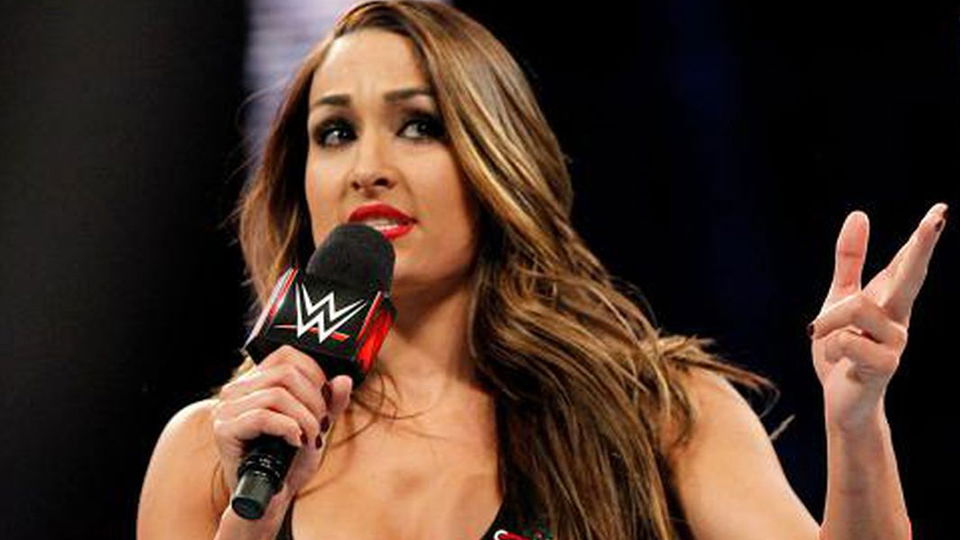 Ric Flair, Shawn Michaels, Hulk Hogan…Nikki Bella? The four most impactful WWE in-ring retirements of all time.
They each had their own reasons for retiring of course, and now we finally know why the more talented of the Bella twins (yeah I said it) hung up her boots.
Speaking on her new podcast that I'm sure is gripping, Nikki said:
"I will admit, I was not expecting as much noise that came from that on the retirement. It's weird because I got so many gratitude text messages and tweets. I felt that I was almost like 70 years old and that was it for me and I needed to retire somewhere in South Florida or something. I was like, wait, okay you guys, let's use this 'retirement' word a little different.

"Yes, everyone. I am retired. Right now I feel like I need to prioritize my life and my companies: Bella Radici Winery, Birdiebee Clothing Line, and Nicole and Brizee. They're number one as well as this podcast because I love connecting with you in my life. So, I can't connect with you guys in the ring. I can't connect with you guys on TV, but I can connect with you on this podcast, and that is prioritizing that my fans come first. But I'm thinking my life in a different way. I'm 35 and that is how I want to think of it, so yes, I am retired."
Now wipe away that tear from your eye, because we still have plenty of Total Bellas or Divas or whatever it is that they're on, and they'll probably come back if WWE decide to do another Evolution show.