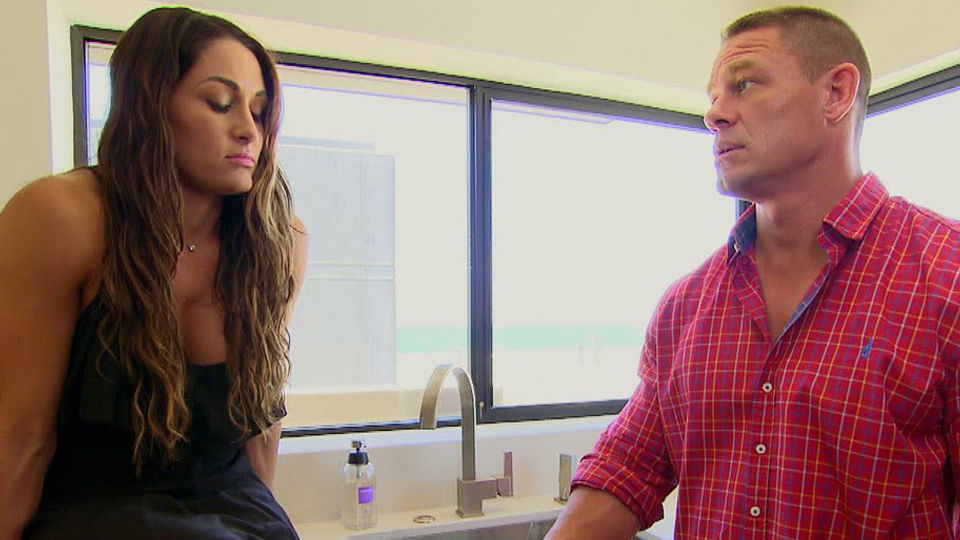 I'm not quite sure this is how Shakespeare wrote it, but another chapter has been written in the eternal love drama between John Cena and Nikki Bella.
Nikki was recently interviewed by People.com about her relationship with Cena, and she was adamant the two are not together, but that she is not ready to delve back into the wacky world of relationships just yet.
"It feels like, you know, when you get married and the next day people are like, 'When are you having kids?' and it's like, 'I just got married.' I feel like it's the same thing. When you become single, it's like, 'Oh, are you dating?!'

"Honestly, I'm so not interested. I'm just not ready yet."
Nikki also addressed the claims that she and Cena's breakup isn't real, and is instead just a storyline for Total Bellas.
She fully denied that particular accusation, in a rather grim way:
"When everyone was saying what I was going through was fake for ratings and all that, and when you're really going through it, it's like, you're just, in my heartache you're literally just knifing it and just churning it."
Many will have a hard time believing her though, given that this photo was taken during WWE's Super Show-Down event in Australia a few weeks ago:
https://www.instagram.com/p/BomgBvRH0nS/?taken-by=johncenacrews
Nikki recently competed at WWE Evolution, losing her Raw Women's Title match to defending champion Ronda Rousey in the main event.
What are your thoughts on the supposed John Cena/Nikki Bella breakup? Let us know in the comments, on Twitter, or on Discord.