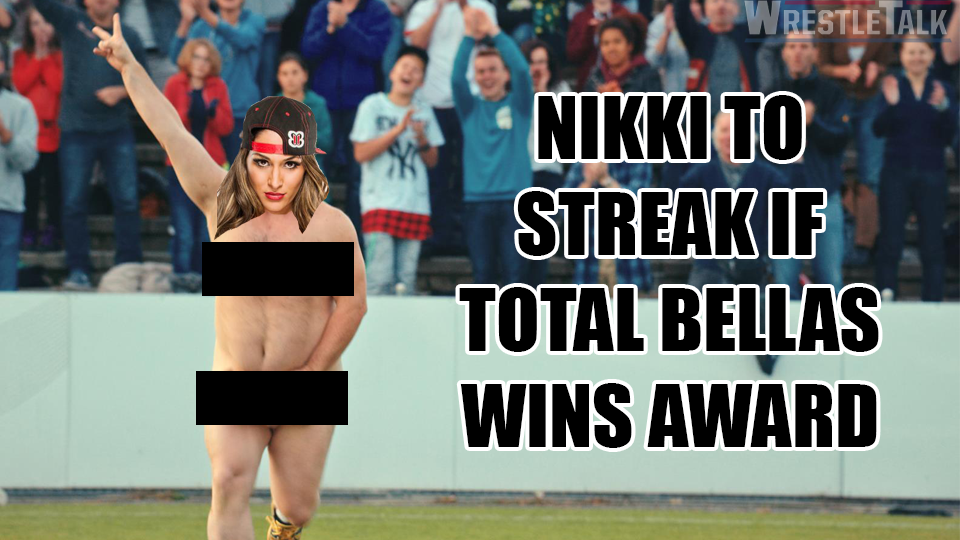 Arguably the greatest television show of all time, Total Bellas, is up for a teen choice award, and the twins have revealed the unusual ways they'll celebrate if they pick up the prize.
The show is up for Choice Summer TV Show, whatever that means, and Nikki has promised that she will "streak with blurriness" if the show was to win.
Hopefully she'll wait until after the award ceremony given that almost the entire audience is under 16, and sudden nudity would probably be frowned upon.
Brie is going for something a lot less NSFW, but in many ways more shocking and if anything I'd rather be caught watching the streak than this.
She's going to do a 20-second rap. Why? I don't know, but at least it's probably preferable for her husband Daniel Bryan.
Nikki is no stranger to removing items of clothing, having appeared in several lingerie Furthermore, anyone who watched her on Dancing with the Stars will understand that she seemed allergic to wearing clothes.
Anyway, that's what we've got to look forward to if the show that allegedly faked a wedding cancellation for views wins the award.
How would you celebrate winning a teen choice award? Let us know in the comments or on Twitter.