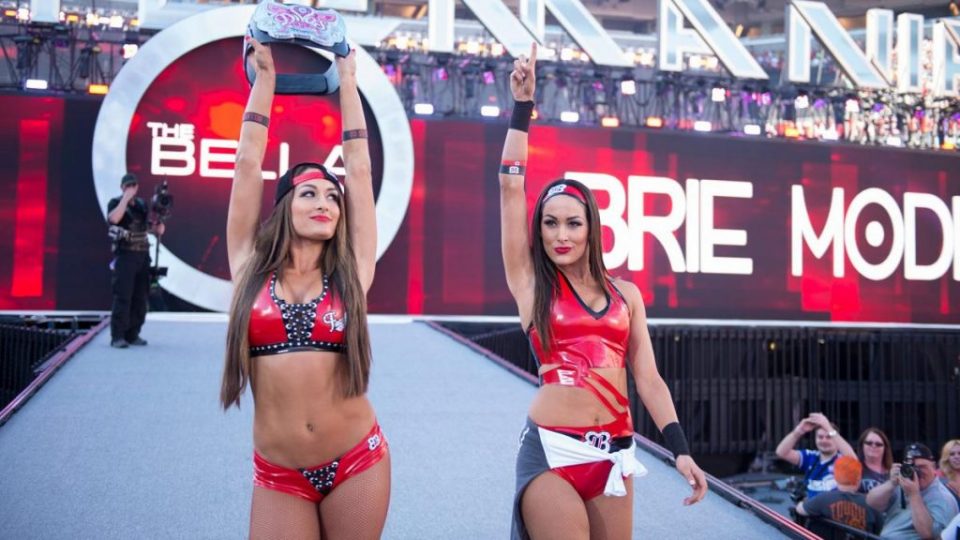 Speaking to Ashley Graham on the Pretty Big Deal show, former Divas Champion Nikki Bella revealed that she'd quite like to be part of the WWE Creative team and help the women out in that manner:
"Brie's husband [Daniel Bryan] is part of the creative team and works a lot with Vince McMahon on the creative stuff. I've always thought, in the back of my head, 'I would really like to do that for the women.' I've lived it as a WWE superstar, but I'm also a fan. I know what the people and I know how to get the best out of each woman because I know them. It'd be a lot of fun to be on creative."
During the same interview, Brie Bella spoke about the role that her husband Daniel Bryan currently has on the WWE Creative team:
What's cool is, my husband works with well-trained writers who come from TV shows and done great. With their writing skills and my husband's wrestling ability and experience, they come up with great stuff. They'll come up with a good idea and my husband will be like, 'as a babyface, it's hard to make that happen.'"
This comes after it was reported that Daniel Bryan has been pitching for NXT stars to join the SmackDown brand. You can read more about that report by clicking here.
What are your thoughts on the above story? Let us know in the comments on Twitter or Facebook.
Thanks to Fightful for the transcription.