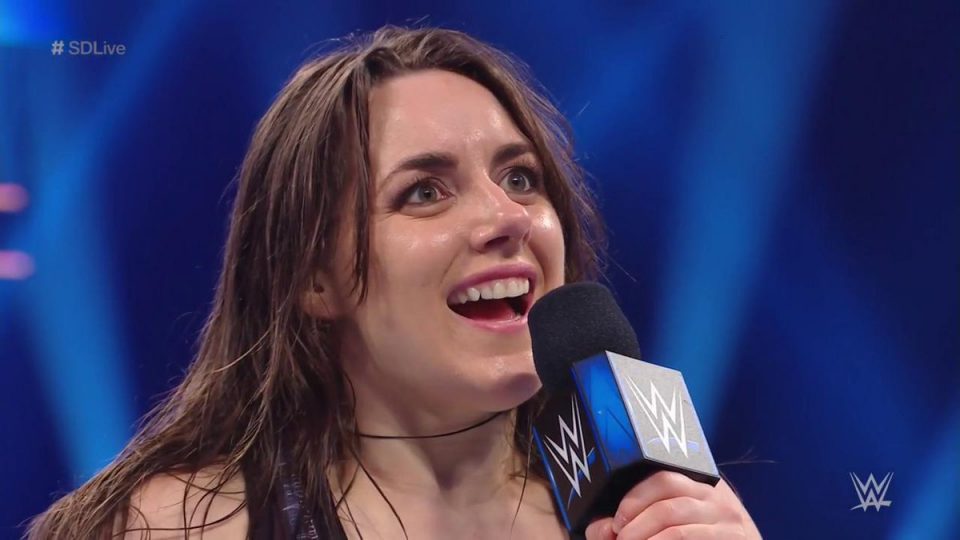 It's about time. On tonight's episode of WWE SmackDown Live which emanated from Manchester, England, Nikki Cross made her main roster debut. Did she accompany her Sanity cohorts as many people hoped for? Absolutely.
Becky Lynch was cutting a classic Becky Lynch promo in the ring, her target being Ronda Rousey ahead of their highly anticipated match at Survivor Series. The champ got herself fired up and challenged anyone to step to her. Out came Nikki Cross to a huge response from the UK crowd, flanked by the other members of Sanity. Nikki Cross vs Becky Lynch? I didn't know I needed this match until now.
Unfortunately the match only lasted about five minutes, with Cross tapping out to Becky. It makes sense to protect the champ, but it really does diminish the impact of Nikki's debut somewhat.
Despite this, could this be the spark that Sanity needs to become the dominant force they should be on SmackDown Live? Fingers…Crossed. See what I did there?
What did you make of Nikki's debut? Let us know in the comments, on Twitter or on Discord today!