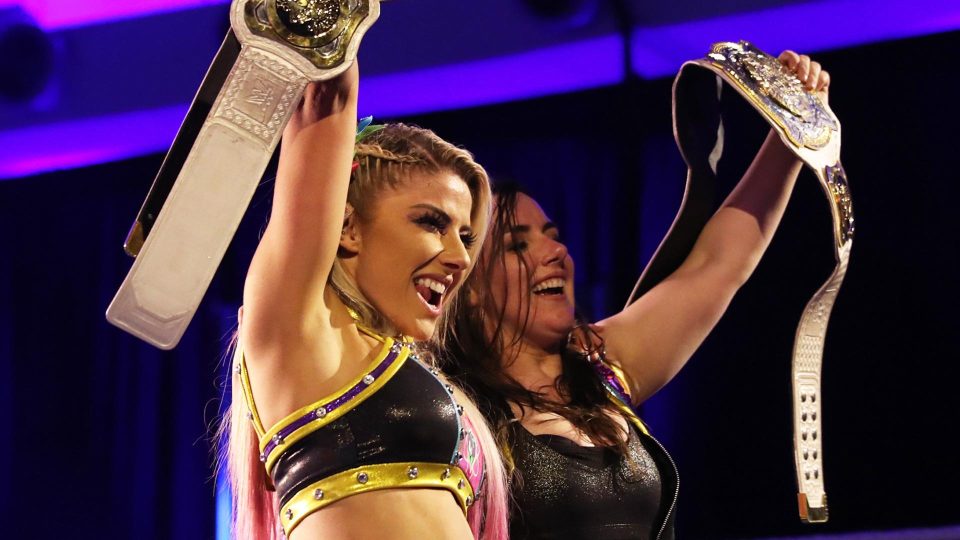 A couple of Friday nights ago, Nikki Cross had a shot at the SmackDown Women's Title against Bayley. After she lost, Alexa Bliss entered the ring to console her best friend Nikki.
Nikki was so frustrated with the loss, she shoved Alexa to the ground. Cross walked to the back leaving Bliss all alone in the ring.
However, she wasn't alone for long. The Fiend joined her in the ring and shove his fingers down her throat. This past week Alexa Bliss was in the ring again with The Fiend. While she seemed to not mind as much this week, Nikki was nowhere to be seen.
Cross apparently has been feeling bad for leaving her buddy all alone in the ring. She took to Twitter tonight to post a video apology to Alexa.
https://twitter.com/NikkiCrossWWE/status/1294064109470842882?s=20
Cross doesn't specifically mention Bliss being abducted by The Fiend. She just talks about wanting to speak to her friend who she hasn't been able to get in touch with.
It will be interesting to see where this storyline heads as we move forward. As always, we'll be providing live coverage of WWE SmackDown on Friday Night.