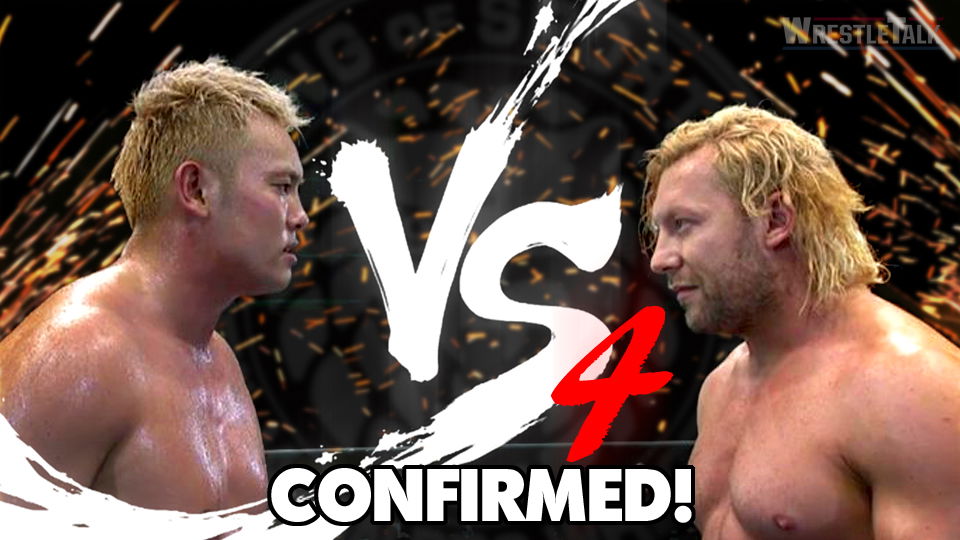 Ladies and gentlemen, boys and girls, children of all ages, mark down the date June 9 on your calendars as arguably one of the greatest feuds in modern day wrestling will be renewed.
Last night, at NJPW's Wrestling Dontaku show, Kazuchika Okada defeated Hiroshi Tanahashi for the IWGP Championship in an excellent bout. However, after the match, Okada cut a promo talking about his 600+ day title reign and all the people he had defeated in his 12 title defenses.
The 'Rainmaker' started to talk about the last time he fought at Dominion, which was his 6.25 star match against Kenny Omega. Okada stressed the idea that his trilogy with Omega ended in a draw with both men defeating one another and one match ending in a draw. He then proceeded to call Omega out to once again face him for the IWGP Heavyweight Championship at Dominion in Osaka on June 9.
https://www.youtube.com/watch?v=dGngK1ZD-m8
As you can imagine, this brought out Kenny Omega. This is not where the story ends though my friends. Okada pointed out their second bout ended in a draw due to a time limit. But their fourth encounter would not have that same stipulation. Kenny then agreed to this but laid down his own stipulation for this match. Two out of three falls. A poetic way to renew such a star-studded rivalry (if you pardon the pun).  
Some questions still remain though. What will happen with the Young Bucks who previously have supported Kenny in his matches against Okada? Will Cody interfere or play a part in the ending? If Kenny wins, will he defend his belt against Okada at All In? If Okada wins, who will challenge him next? Whatever happens, I'm sure this match will be one for the record books.
Are you excited about Okada Omega four? Let us know in the comments below or on Twitter here.