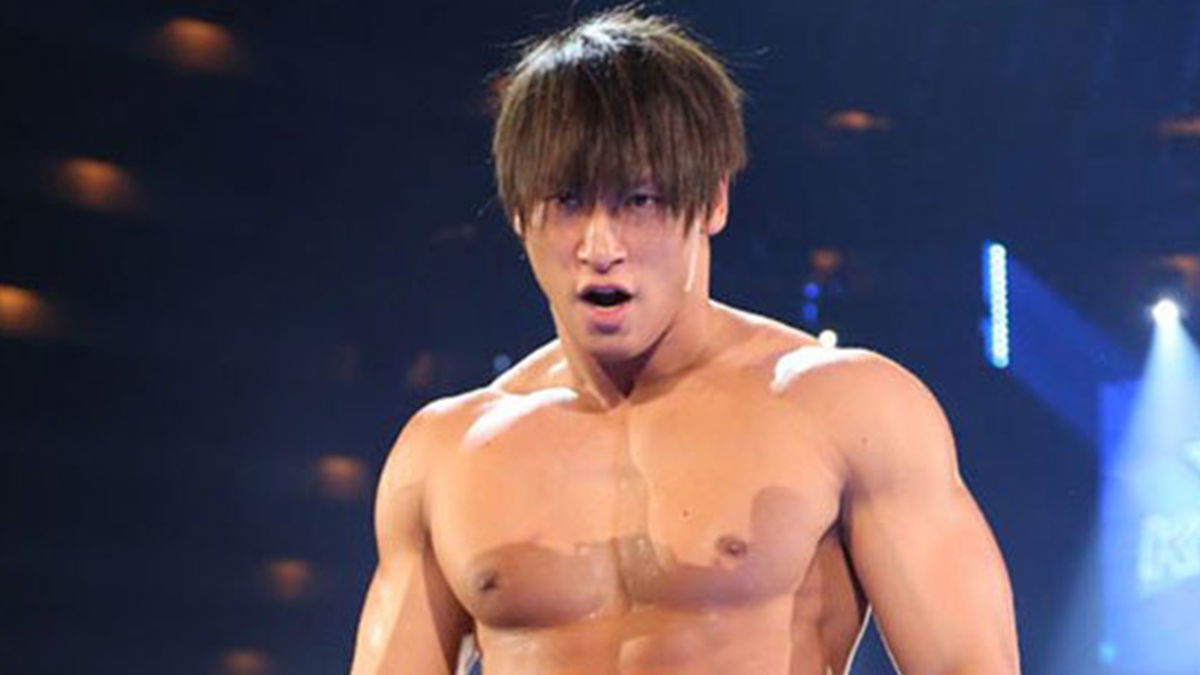 A former WWE star and renowned Japanese wrestler has shared his thoughts on the former NJPW star Kota Ibushi.
TAKA Michinoku addressed his strange encounters with Ibushi over the years writing on his "Note" blog (in Japanese).
A translation of the blog was posted by The Super J Cast on Twitter.
In the blog, Michinoku reflects on meeting Ibushi "about 20 years ago" and that they wrestled a singles match in Korakuen when Ibushi was a young boy in DDT.
He would recognise Ibushi's talent but noted that:
"at the rate he was going he'd end up as nothing more than an acrobat."
Michinoku would then look towards their future encounters, which get stranger over time.
In the translation, he reveals that:
"I had my bangs cut by a drunk Ibushi.
"I (or Ibushi?) was photographed naked and posted on Twitter.
"Anyway, he seemed like an out-of-control and wild, but to me, it seemed he knew what he was doing."
Michinoku would also say that Ibushi would drink and walk around every night in the countryside.
He went on to say:
"I started to feel like something was up with Ibushi after he got injured in the G1 the year before last.
"I returned to New Japan Pro-Wrestling for the first time in two years at the end of the year… while Ibushi was out with injury."
Ibushi suffered an injury in the 2021 G1 Climax tournament.
Michinoku continued:
"I sometimes spoke to Ibushi on LINE (a Japanese messenger app)."
He would say that he would invite Ibushi to practice at "our dojo" several times, with Ibushi being non-commital in his response to the offer.
That would be until an event in March 2022, with Michinoku saying:
"And last March, JUST TAP OUT Korakuen Tournament,
"An unexpected event happened here. Unusually, I got a message from Ibushi 'What are you doing?"
"I gave him the usual invite, 'Are you coming to Korakuen today?'
"His reply was "I wonder if I'll see professional wrestling after a long time!"
Believing he wouldn't turn up, Michinoku was surprised when Ibushi did.
He said that Ibushi was, after having not seen him in a long time:
"Very healthy and talked a lot. I wonder if he wanted to vent his pent up issues. We talked so much."
Kota Ibushi had been very vocal about issues with NJPW management during this time.
Michinoku would say that Ibushi continued to talk right up until TAKA's match in the Just Tap Out Tournament.
He would say to Ibushi that he would see him after the match, however, Ibushi would grin and stand up.
Michinoku would see what Ibushi was about to do and warn against it, saying:
"'Ibushi! I think you know but you definitely can't come out."
Ibushi followed Michinoku to the entrance where TAKA would warn him off doing what he knew was going to happen.
Believing that Ibushi would heed his warning, Michinoku went out when his music hit only to find Ibushi following him.
On this moment, Michinoku explained:
"For the fans, it was nothing?
"It might sound like an excuse but because I wrestled like this, I lost in the first round…"
TAKA would address the issue backstage, asking Ibushi why he had done what he did.
Ibushi's response was apparently:
"It's okay! See you later!"
It did concern Michinoku however, as he would be contacted my a number of concerned parties and believe that his position would be at risk if it caused a problem.
He would explain what had happened "for a while" to various people who contacted him.
Michinoku would surmise:
"I don't know for sure, but there may have been some things going on with him during that long absence.
"It just didn't end with this, Ibushi started raging on LINE as if this was the beginning of his meltdown.
"The stuff he said on there was so shocking that it can't be shared with the public.
"And in the end, he set his sights on me. "You'll be finished too."
TAKA would conclude his blog post by saying that messages to Ibushi went unread and that Ibushi would stop following him on Twitter.
The pair haven't, according to Michinoku, interacted since, though he will always have the memories of drinking together and "causing chaos".
Ibushi is rumored to be facing Manny Pacquiao in him MMA debut for Rizin in Japan.
He will also make his GCW debut on March 30 and 31 in Los Angeles.
Transcript courtesy of SuperJCast.
Think you're a wrestling mastermind? Well you can prove it by taking quizzes in our brand new quiz section! Don't forget to tweet us your results!