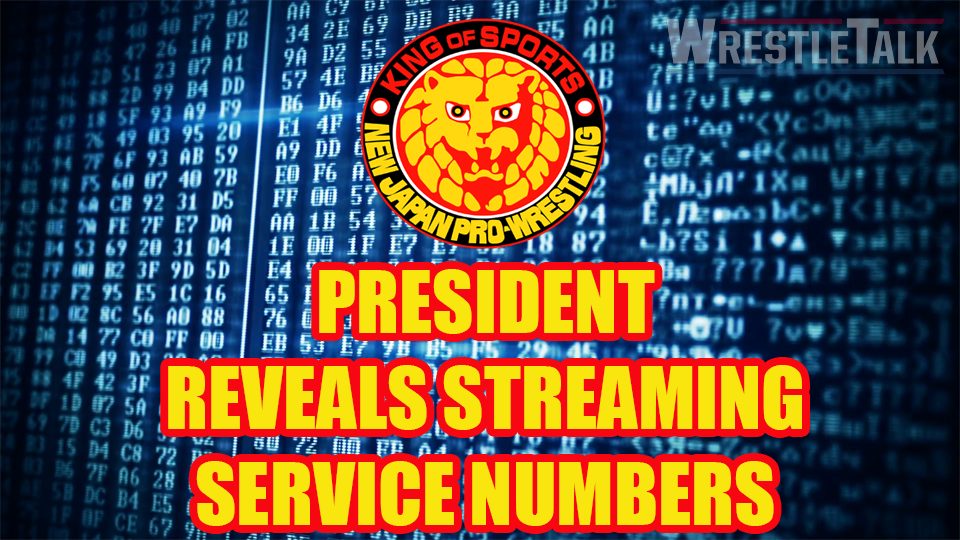 Earlier this year, New Japan Pro Wrestling revealed its newest President, Harold Meij. He is also the promotions first-ever President of non-Japanese descent. The Dutch former-CEO of Japanese toy company Takara TOMY was recently interviewed by The Mainichi.
During the interview, Meij discussed joining the promotion as a foreigner, the quality of the bouts, what he can bring to the table, and what his goals are in the near-future. He also detailed the current number of subscribers to New Japan Pro-Wrestling World (the promotion's streaming service).
Joining NJPW as the first foreign President:
"I think there are long-time fans that must be worrying, 'What? The operator is a foreigner? What's going to happen?' Because I look like a foreigner, you know? They worry that New Japan might change. I wanted to come myself as the President and talk with the fans to alleviate any anxiety they might have."
Thoughts on the current quality of the promotion:
"The wrestlers' skills are very polished and the quality of the bouts is also high. This is already a high-quality franchise, so all that is left is thinking about how to spread it."
What Meij brings to the table:
"As consumers have begun to focus on the quality of experience-based products, I feel the potential of New Japan. If I can bring my skills and know-how as a businessman to the table, then it will act a large source of power for the organization. I want to use my skills in an area that I really love."
Expanding NJPW World internationally without bias:
"My thinking hasn't changed since my time at Takara TOMY. I want to expand the fanbase regardless of age, gender or nationality. New Japan has fantastic content, so it has the possibility of picking up popularity overseas. At the moment, there are some 100,000 registered members on our video streaming service 'New Japan Pro-Wrestling World,' and 40,000 of them live outside Japan. I would like to aim for the international market with things like videos in English or events for foreign tourists."
https://www.youtube.com/watch?v=VFNNNqkKq8g
Meij's hands-on approach to success:
"Even though there are a plethora of markets abroad, many Japanese companies aren't making any use of them. As someone not bound by language or cultural barriers, I would like to become a pioneer in sports marketing. In three years at least, I will achieve profits of 10 billion yen [$904 million]. I will continue to show up at more and more matches, because I have to judge the reactions of the fans for myself. To that end, I will speak with fans whenever I have the chance."
Are you excited for the new era of NJPW? Will international shows become a regular occurrence? Let us know in the comments below or on Twitter here. You can also join us on Discord to chat with Oli, Luke, the magazine team, the website writers and each other here!