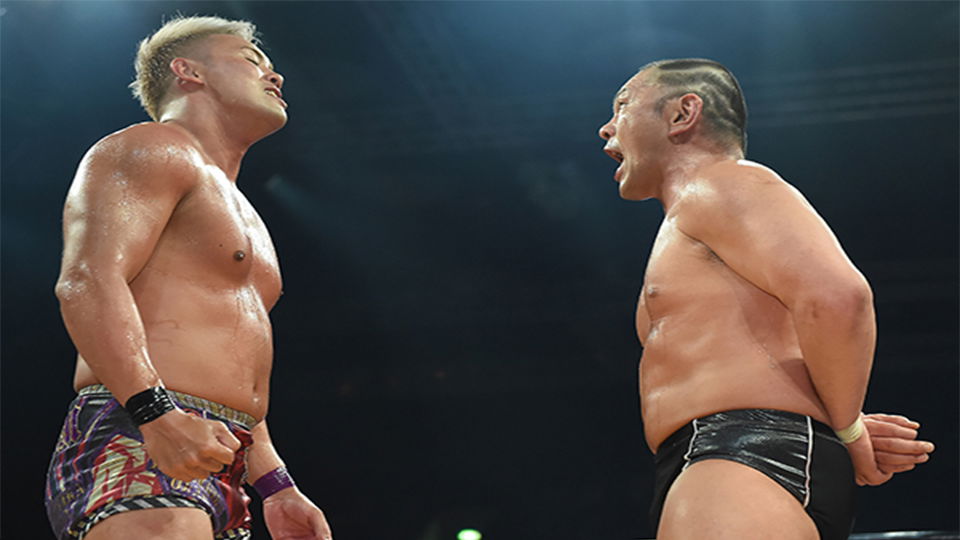 New Japan Pro Wrestling held their biggest U.K. event in history, Royal Quest, on August 31st. A nearly sold out crowd watched Kazuchika Okada defend his IWGP Heavyweight Championship against Minoru Suzuki in the main event.
In the latest edition of Dave Meltzer's Wrestling Observer Newsletter, the significance of the event's success is discussed. Royal Quest drew 6,119 paid fans, which indicates that the United Kingdom has a very large fanbase for New Japan Pro Wrestling. The fanbase is passionate, as on the first day available nearly all of the tickets were sold.
New Japan does not announce their cards far in advance. Instead they rely on their brand name and consistently stellar product to sell tickets. This has seen mixed results in the United States. The U.S. market is more used to big matches being the selling point for shows.
Clearly this is not the case with New Japan's U.K. market. This is evident by virtually no extra tickets being sold following the announcement of the main event. The hardcore fanbase appears to be all there is in the U.K.
Even more remarkable is New Japan was able to do good business with no television in the U.K.. The only way to watch New Japan there is through New Japan World, meaning it is very difficult to generate new fans. As reported in the Observer, WWE and TNA have drawn similar crowds before, however they both had television coverage.
Future New Japan events in the United Kingdom will be interesting to see if a crowd of this size can be repeated consistently.
What did you think of Royal Quest? Let us know in the comments below, on Twitter or on Discord!