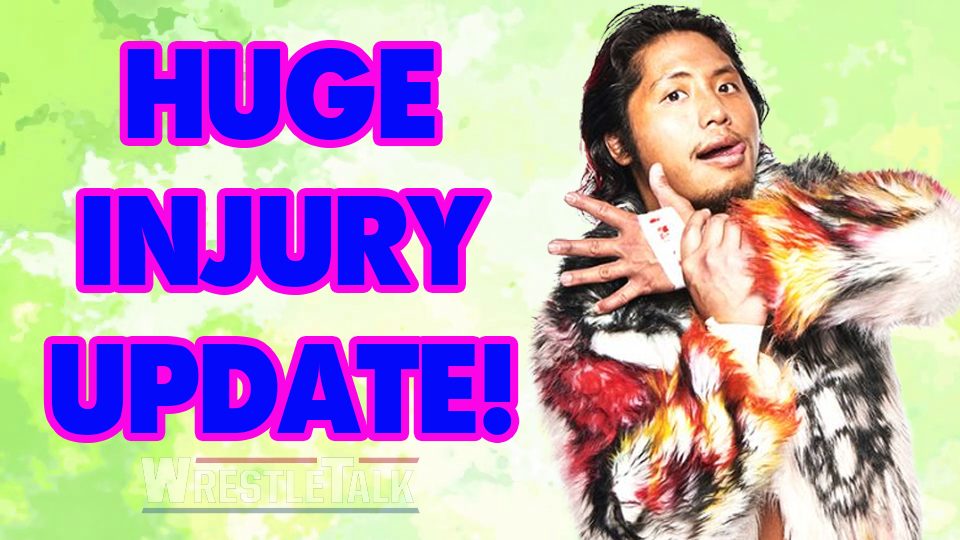 Oh, it's true, it's damn true… and it's an utter shame for fans of NJPW's Hiromu Takahashi.
On Thursday the 2nd, Dave Meltzer of the Wrestling Observer Newsletter updated fans on the status of the current IWGP Junior Heavyweight Champion:
"This is the last word anyone had heard regarding Hiromu Takahashi and it's based on the belief from a few weeks ago. The New Japan doctors believe it will be nine to 12 months before he can return. The belief is that he suffered a broken neck, which sounds terrible and that's why nobody has said anything public. The good news is that they had found no evidence of nerve damage so it's all about the healing of the bone and making sure it can absorb the type of punishment in a New Japan ring. They were thinking he could get back to training and being athletic in six months, but were looking at the extra three to six months before letting him wrestle because of the type of style he works."
Since returning to New Japan Pro Wrestling in late 2016, Takahashi has been one of the cornerstones of the Junior Heavyweight division. He became a heavy fan favorite due to his undeniable charisma, and devil-may-care style of work.
https://www.youtube.com/watch?v=SzFRadSmDow
Takahashi won the IWGP Junior Heavyweight Championship from Will Ospreay at Dominion this past June.
His injury came this past July at the G1 Special in San Francisco. In his match with perennial rival Dragon Lee, Takahashi landed awkwardly on his neck during a spot. Miraculously, he was able to finish the match, but reportedly collapsed as soon as he got backstage. He's been out of action since.
Regarding how the title situation will be handled, Meltzer wrote:
"[NJPW] haven't announced anything about the Junior Heavyweight Title either, but that probably wasn't going to be defended until September. I'm guessing whatever the plan is will be announced in the press conference after G1 ends when they run down the September cards."
Related Content
What do you make of Hiromu Takahashi's injury? Do you blame the New Japan style of wrestling? Let us know in the comments, or on our Twitter. You can also join our Discord server to chat with fans and all your favorite WrestleTalk personalities.